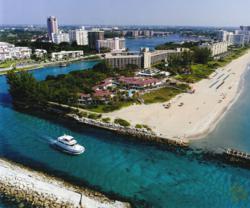 Boca Raton, FL (PRWEB) March 09, 2013
The Lang ISG team is known for their dedicated service to families across the south Florida area and especially when it comes to waterfront properties and intercoastal communities. They are recognized for excellence in sales and service.
The Lang ISG team uses the latest technology for buyers in finding the right home that will fit their needs. For sellers, Lang ISG notable Internet Marketing experience gets the most exposure for a seller's home through Google, Facebook, Twitter, blogs and affiliate websites.In addition, their agents are well known for their expertise in waterfront communities and intercoastal properties.
The Lang ISG website features information about the cities and neighborhoods around south Florida. Website visitors will be able to learn about school districts,average home prices, waterfront areas, and various recreational activities unique to each community. Visitors can also get useful information from the website's home buying and selling usability. Best of all, the team's properties are searchable directly from the website, with options to choose specific neighborhoods, price ranges, and number of rooms.
About Lang ISG
The Lang ISG team operates under the leadership of Brian Pearl. The Lang ISG team is located in Boca Raton,FL and helps homeowners buy and sell properties in neighborhoods in and around the South Florida area. This team of Palm Beach realtors goes above and beyond the typical expectations, offering genuine advice and home buying tips toeach of their clients. For information on buying or selling a home in or around South Florida please 561-989-2100. Their web address is http://www.langisg.com or their facebook at http://www.facebook.com/LangRealtyISG