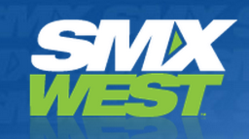 This panel offers the perspective of how we can all prepare for the best SEO results this year...
Charlottesville, VA (PRWEB) March 08, 2013
Janet Driscoll Miller, President and CEO of search engine marketing agency Search Mojo, will participate in a panel at the upcoming SMX West conference in San Jose, California. The session, titled "Conversation: What's Needed For SEO Success In 2013 & Beyond?" will take place on March 13, 2013 at noon. Moderated by Danny Sullivan of Search Engine Land, the panel will also include:

Matt Cutts, distinguished engineer from Google
Duane Forrester, Sr. Product Manager at Bing
Greg Boser, SVP of Search Services at BlueGlass Interactive, Inc.
Anne Cushing, SEO and Analytics Consultant
Rae Hoffman, CEO of PushFire
"SEO is really an ever-changing field. With regular algorithm updates, some, like Panda and Penguin, more impactful than others, SEO professionals are always trying to predict how we can best prepare our brands and websites for search engine changes," said Miller. "This panel offers the perspective of how we can all prepare for the best SEO results this year, both from the perspective of the engines themselves and other SEO professionals in the industry. I look forward to sharing my perspectives and hearing those of my colleagues on this panel."
To learn more about the session and the SMX West conference, go to http://searchmarketingexpo.com/west/2013/full_agenda3.
About Search Mojo
Ranked on the prestigious Inc. 5000 list as one of the fastest growing businesses in America in 2012, Search Mojo specializes in search engine marketing, social media advertising, content marketing and analytics services. Founded in 2005, Search Mojo uses the latest information and techniques to help companies improve their conversions and lead generation through search and social tactics. Learn more about Search Mojo at http://www.search-mojo.com or read our blog, Search Marketing Sage, at blog.search-mojo.com.