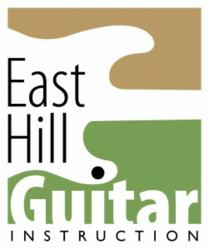 It's All About the Music!
Pensacola, FL (PRWEB) March 08, 2013
East Hill Guitar Instruction, located in Pensacola FL, aims to bring the community together and showcase the talents and hard work of its many students. The East Hill Music Festival will feature 3-4 bands, comprised of students ages 9-17, that will be performing music from a variety of styles and artists including B.B King, Rush, Bob Marley and more. Original pieces written by students and music teachers will also be performed.
This event will take place on Saturday, March 23rd at Bayview Park, from 2pm-6pm. If you are a parent or community member interested in volunteering, or a student needing community hours, please visit http://easthillguitar.com/music-festival for further information.
Open to the community, the Festival will benefit the Gulf Coast Kid's House, a non-profit organization dedicated to helping the families and children of Escambia County live free from abuse and neglect. You can learn more about the Gulf Coast Kid's House here.
East Hill Guitar Instruction has been offering quality guitar lessons, piano lessons, drum lessons and music lessons in Pensacola FL since 2009. Its founders and music teachers make it their mission to provide fun and effective music instruction to each of its students, regardless of experience or style. To ensure satisfaction, the first lesson is always free. Please visit http://www.easthillguitar.com, or call 850-791-6029 for more information about enrollment.