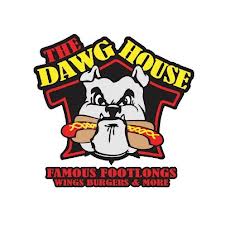 The Dawg House will be the best sports bar and restaurant in Gainesville!
Gainesville, GA (PRWEB) March 08, 2013
Begun as a roadside stand in Buford, The Dawg House quickly gained a loyal following passionate about the quality and care the owners put into each order. Their newest location in Gainesville carries on this tradition, serving tried and true American favorites using high quality meats and local produce, bread, and ice cream. The Gainesville location also provides ample seating and a full bar. According to Mike, one of the owners, their goal is "To have the best sports bar and restaurant in Gainesville, period, while also serving the highest quality food at great prices."
Upon entering The Dawg House, you will immediately notice the 15 HD televisions for watching your favorite sporting events and hear the state of the art sound system. There is bar seating as well as a variety of table sizes to accommodate all guests. Daily food and drink specials are featured.
The Dawg House is conveniently located at 420 Wall Street, across the street from Northeast Georgia Medical Center and near Bernau University, North Georgia University, local public schools, and many businesses. They feature Little League Saturdays and look forward to partnering with other local businesses, schools, and organizations to promote special nights and events. They are also available for private parties, corporate events, and catering. For those on the go, there is a separate take out entrance to make ordering and pick up quick and easy.
To learn more about The Dawg House, please visit their website by following the link: Gainesville's best sports bar and grill
Submitted by Click Ready Marketing an Atlanta Search Marketing Agency.