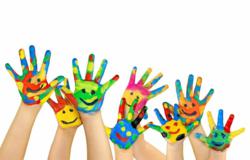 Lincolnton, GA (PRWEB) March 12, 2013
Lincoln Artisans, a local art gallery in Lincoln County, GA, is offering a youth created art exhibit, on March 21st through March 27th, in celebration of March's Youth Art Month. Lincoln Artisans teamed up with the local Lincoln County Elementary School to create an exhibit from the children's art work which will be on display in their gallery at the end of March.
Youth Art Month, also known as YAM, is held annually each March. YAM is a celebration of the visual arts in education all over the country and is designed to emphasize the importance of quality education for all children.
YAM was created in 1961 as a service to art educators and the public with three main objectives in mind. YAM wanted to allow art to be recognized as a necessity for the complete development of a high quality of life for all people. They wanted to direct attention to art education as an effective vehicle to teach critical thinking, communication skills, self-expression and multi-cultural awareness. Lastly, they wanted to increase community, business and government support for art education nationwide.
Lincoln Artisans fully supports the artistic programs for our youth. In this effort to continue to provide artistic opportunities for the students of Lincoln County, they are offering the YAM Art Exhibit to the general public throughout the last week of March.
The opening reception for this exhibit will be on Thursday, March 21st from 4pm-6pm at the Lincoln Artisans Gallery. Friends, family, media and the general public are invited to attend.
The exhibit will remain open through March 27th to allow the public to come and experience the art of the youth of Lincoln County and be a part of a month that celebrates education expansion and the ability for students to create and express themselves through artwork.
Lincoln Artisan Gallery Information:
Address: 111 Main Street
Lincolnton, GA 30817
Phone: (706) 359-6789
Email: lincolnartisans(at)icloud(dot)com
Website: http://www.lincolnartisans.com
About Lincoln Artisans:
Lincoln Artisans began as a vision of the Development Authority of Lincoln County to promote small businesses. It was soon transformed into a place to promote the local and regional artists in Lincoln County and have a place to feature the artwork they create. Lincoln Artisans was created out of a desire to foster the growth of the arts community through a gallery and retail store dedicated solely to the arts and crafts. They feature many talented artists from the local area.