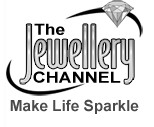 (PRWEB UK) 8 March 2013
Hebei Peridot is in the limelight starting this weekend, Saturday March 9. Both on their TV shopping network and their website, The Jewellery Channel (TJC) is proudly presenting a fresh new range of bracelets, earrings, rings and necklaces with these superb gemstones at centre stage.
Those who adore the colour green as well as jewellery connoisseurs who can't resist an unusually beautiful gem will be spoilt for choice with an updated Hebei Peridot collection on offer at TJC.
A largely unknown gem compared with emeralds or tourmaline, peridot is an unforgettably vibrant stone that captivates the eye with its lovely green lustre. While specimens from Arizona tend to be lime green with a brown tinge, and those from Burma are more of an apple green, peridot from the Hebei province of China has a wonderfully fresh lime green hue that is reminiscent of dewy young grass in spring.
Both unusual and elegant, Hebei peridot has a superb sparkle that can rival even quality green tourmaline in beauty. TJC is not only offering an expanded collection featuring this outstanding gem, their price tags are often appealingly less expensive than the High Street.
An exquisitely crafted bracelet with no less than 108 Hebei peridot gems is currently retailing for just £49.99. The Jewellery Channel is able to offer such excellent affordability as part of a conglomerate that hand-craft many of their own items.
Even those on a very tight budget will find a selection of lovely items with surprising value for money, such as a pair of earrings set in platinum gold overlay sterling silver, each with a round, square and pear shaped Hebei peridot to create a dazzling effect as they dangle when worn – for only £9.99. In addition, there are a range of 1.250 carat Hebei peridot solitaire rings and a number of lovely pendants featuring these gems for the same price of just £9.99.
On the luxury end of the spectrum, jewellery connoisseurs will continue to be impressed by the value for money on offer. Examples include a 9 carat yellow gold ring which boasts an 8 faceted triangular Hebei peridot (1.650 carats) complete with no less than twenty small diamonds for just £99.99, the superb yellow gold overlay bracelet with 30.820 carats worth of peridot for only £129.99 and a 14 carat yellow gold necklace featuring 63 Hebei peridot gems (44.750 carats) for a mere £149.99.
In addition to the superb quality, excellent craftsmanship and outstanding value for money that The Jewellery Channel is offering with their updated Hebei peridot collection, shoppers will conveniently be able to find the item of their dreams with easy tick-box search criteria, including type, price range, material (gold, silver etc.), size, carat and brand.