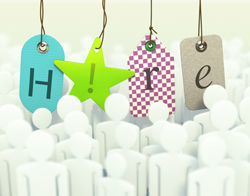 Chattanooga, TN (PRWEB) March 08, 2013
MAU Workforce Solutions is hosting a job fair on Saturday, March 16 from 8AM-12PM to fill Assembler positions in Chattanooga, Tennessee. MAU is located at 6150 Shallowford Road Suite 104, Chattanooga, TN 37421.
Applicants are encouraged to apply online prior to arriving at the job fair. In addition, applicants must submit to a background check and drug screen.
Visit http://www.mau.com/assemblers, or click the following link to complete an application for employment: http://ow.ly/ivISh.
Assemblers:
1 year of stable work history required
Experience working in a process oriented environment
Ability to rotate between 1st and 3rd shift
HS Diploma or GED
Saturday- March 16, 2013 |8:00AM – 12:00PM
MAU Workforce Solutions
6150 Shallowford Road, Suite 104
Chattanooga, TN 37421
MAU offers optional benefits to associates including medical, prescription, dental, vision, 401K, and life insurance. MAU Workforce Solutions provides equal employment opportunities for all applicants, regardless of race, religion, color, sex, or national origin, age, veteran status, disability or any other characteristic protected by law. MAU is an Equal Opportunity Employer.