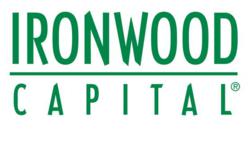 Avon, Connecticut (PRWEB) March 08, 2013
Ironwood Capital, an Avon, Connecticut-based private equity firm announced today the successful completion of the capital raise for Ironwood Mezzanine Fund III LP ("IMF-III"), raising $307 million of capital commitments from nearly two dozen institutional investors. The firm exceeded its capital target despite a fund raising environment still recovering from the global economic collapse of 2008.
IMF-III is Ironwood Capital's third and largest mezzanine fund and fifth fund overall. The firm currently has assets under management in excess of $500 million, all provided by large institutional investors such as insurance companies, public employee pension funds, corporate pension funds, endowments, funds of funds and banks.
IMF-III will continue to pursue the investment strategy of its two predecessor funds, Ironwood Mezzanine Fund LP and Ironwood Mezzanine Fund II LP, by providing growth and transition capital to growing, well managed businesses with annual revenues of $20 million or more. Geographically the firm invests primarily from Maine through Florida and west to the Missouri River, seeking businesses owned by diverse management teams in a broad range of industries including value-added manufacturing, environmental services, logistics and business services. IMF-III typically invests between $7 and $15 million in each of its portfolio companies with the capacity to invest as much as $20 million.
Since IMF-III is substantially larger than the firm's prior mezzanine funds it is seeking to expand its marketing reach to deploy more of its capital where it has been historically underrepresented. The firm has targeted the Southeastern U. S. as a region of particular focus due to a chronic undersupply of growth capital despite strong regional growth characteristics. Ironwood Capital recently established an office in Birmingham, Alabama to serve the region, particularly the states of Florida, South Carolina, Mississippi, Georgia, Alabama and Tennessee.
Ironwood Capital employs over 20 professionals most of whom are in the firm's Avon, Connecticut headquarters and traces its roots to its formation in 1986 as a subsidiary of Aetna, Inc. The company was acquired from Aetna in 1991, at which time it adopted the Ironwood Capital name. The firm has invested over $400 million in approximately 90 U.S.-based middle market companies since 2001.
Please contact Mr. Marc Reich at reich(at)ironwoodcap(dot)com for further information or to schedule an interview.