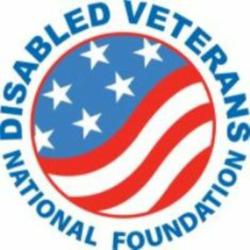 Washington, DC (PRWEB) March 08, 2013
The Disabled Veterans National Foundation, a non-profit veterans service organization that focuses on helping men and women who serve and return home wounded or sick after defending our safety and our freedom, is urging the public, Congress, and the Administration to remember the importance of supporting and funding the needs of our Veterans as the reality of the sequestration and budget cuts take hold in the months and years ahead. Groups such as Veterans of Foreign Wars of the U.S. are also speaking up in hopes to making sure lawmakers do not forget the critical needs of our Veterans.
In testimony this week before a joint hearing of the Senate and House Veterans Affairs Committees, the Commander of the VFW expressed deep concern over the mandatory Department of Defense budget cuts triggered by sequestration.
"The VFW is deeply concerned about the impact sequestration will have on the Departments of Veterans Affairs and Defense budgets. Maybe not this year, but in future budget submissions, and how that reduction in programs and services will impact our troops returning from Afghanistan, our veterans, and their families," VFW National Commander John E. Hamilton, a Vietnam War Marine Corps rifleman and triple Purple Heart recipient, told the committees.
According to the VFW and published reports, since September 11, 2001, more than 50,000 service members have been wounded in action. Furthermore, data shows that more than half of all Iraq and Afghanistan veterans treated by the VA have suffered some sort of mental trauma, one-fourth for PTSD. Other research suggests those numbers reach far higher.
The DVNF is hoping to educate the public on the need to give the Department of Defense the flexibility to manage some of the cuts in a more realistic way so that the thousands of Veterans who need on-going services at every level get the help they need.
"We really believe the men and women who serve so bravely and unselfishly deserve to get the help and support they need when their service days are done and they are trying to adjust to normal, everyday life and challenges," said Precilla Wilkewitz, President of DVNF. "Part of our founding mission it to help raise awareness and support for Veterans issues and programs around the nation, and this is a time more people need to remember and focus on the needs of our Veterans."