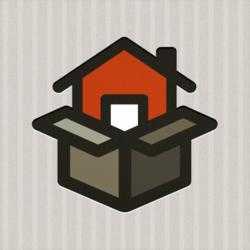 This is a tremendous moment for anyone in the United States contemplating a move.
NEW YORK, NY (PRWEB) March 08, 2013
Moveline (http://www.moveline.com), a tech startup disrupting the massive, paper-based moving industry with a hearty does of technology, today announced its expansion from New York into 11 new cities. The brand, making the moving process easier and more cost-effective for customers, recently emerged from TechStars NYC, the top accelerator in the world, with $1.5 million in venture capital. Operating primarily in and around the greater New York area since its inception as an independent company in 2011, Moveline is now available to streamline the process of moving locally in New York, Austin, Atlanta, Boston, Chicago, Denver, Los Angeles, Phoenix, Portland, San Francisco, Seattle and Washington, D.C. It also now offers its free expert assistance with city-to-city moves everywhere in the country.
"This is a tremendous moment for anyone in the United States contemplating a move," said co-founder and CEO Frederick Cook. "We offer a simple, straightforward service that helps compare prices, take accurate inventory and level the playing field for everyone involved in a move. We're rather literally taking the headache out of the moving process, much in the same way services like Kayak do for travel."
Moveline eliminates the traditional practice of customers subjecting themselves to moving company salespeople visiting their homes, and instead, lets users create their own inventory in the easiest way possible -- by filming their stuff. Users can download the Moveline iPhone app and send a room-by-room video tour they record themselves, or FaceTime with a Moveline "move captain" to let an expert guide them through the process of determining the accurate weight and volume of their belongings. Using custom-built software made from scratch using reliable industry data, Moveline completes the inventory and gathers a range of quotes and prices for each customer, all based on the same estimate and the same information. Quotes are binding as long as the details of the job remain the same, with Moveline acting as the intermediary between the customer and the moving company.
"Saving people time and money is really our primary goal," said Kelly Eidson, Moveline's co-founder and head of product. "Anyone who's ever been through a move -- particularly a cross-country move -- knows the inordinate amount of time and stress involved in trying to get a fair deal. By stripping away the mystery of the inventory process and doing the legwork on the customer's behalf, we get them the best deal and, in doing so, make each moving company's job a little easier as well. It works both ways, benefiting everyone."
Customers across the country can now access Moveline's services online to help with a move from any U.S. city to another, as well as a local move in any of the 12 markets the brand now serves.
For help planning and booking a move at the best price possible, visit http://www.moveline.com.
MORE ABOUT MOVELINE: Moveline began in southwest Virginia as a partnership between a moving company, Lawrence Transportation Systems, and a digital marketing agency, Modea. Its initial goal was to build an online marketplace allowing an elite group of moving companies to exchange shipments of household goods. Over the years, founders Frederick Cook and Kelly Eidson realized a bigger, more interesting opportunity to revolutionize the moving industry by building software products to improve the experience of people actually going through the process of a move. With an industry-grounded foundation in place, Cook and Eidson founded Moveline as an independent company in 2011 with a seed-stage investment from Modea and Lawrence. It was accepted into the prestigious TechStars NYC program and received @1.5M in funding in 2012, expanding its presence nationally in 2013.
# # #