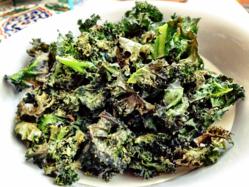 Add Hawaiian Spirulina to your favorite party dish for verdant and nutritious holiday fare.
KAILUA-KONA, Hawaii (PRWEB) March 08, 2013
Celebrate a healthful and hue-ful St. Patrick's Day with green-colored goodies created by fitness, health and clean food blogger Kasey Arena of Powercakes.net for Nutrex Hawaii, producers of Hawaiian Spirulina Pacifica.
"One of my favorite green ingredients is Spirulina," said Arena, who has a teaching bachelors degree in health and physical education. "Add a teaspoon of Hawaiian Spirulina to your favorite party dip for verdant and nutritious holiday fare."
Hawaiian Spirulina is a blue-green algae that is rich in protein and other healthful nutrients. A three-gram serving of Hawaiian Spirulina contains higher levels of key antioxidants, enzymes, vitamins and minerals than five servings of fruits and vegetables.
The Spirulina-themed recipes created by Arena include Simple Spirulina PowerGuac, (recipe below), "Cheesy" Spirulina Kale Chips and Spiruilna Hummus with Yam Chip Dippers. The three recipes are available at http://www.PowerCakes.net
Simple Spirulina PowerGuac Recipe
Serves: 4-6 People Prep Time: 5 min
Ingredients:
2 Ripe Avocados
1/2 C Salsa of Choice
1 TB Hawaiian Spirulina Pacifica Powder
1/2 TB Minced Garlic
Directions:

Slice open & scoop out the flesh of the
avocados

Combine all ingredients in a bowl & mix
Let chill in the refrigerator for at least 30 minutes so the flavors can blend
Serve with chopped veggies or your
favorite chips
Hawaiian Spirulina Pacifica is cultured in a Biosecure Zone free of herbicides and pesticides on the sunny Kona coast of Hawaii. Hawaiian Spirulina Pacifica thrives in ponds fed with 100 percent fresh drinking water from Hawaiian aquifers and pure, deep ocean water drawn from 2000 feet below the surface of the Pacific Ocean. This ultra-pure, deep ocean water enriches Hawaiian Spirulina Pacifica with trace minerals and is a unique natural resource used in the company's patented Ocean Chill Drying™ technology which ensures maximum nutrient potency.
# # #
About Nutrex Hawaii (http://www.nutrex-hawaii.com)
Founded with the goal of harnessing the benefits of microalgae to alleviate malnutrition and promote health, Nutrex Hawaii is the global leader in microalgae production and technology. Nutrex Hawaii is a subsidiary of Cyanotech Corporation, the first microalgae company in the world to obtain quality management standards ISO 9001:2000 certification and is GMP-certified by the Natural Products Association.