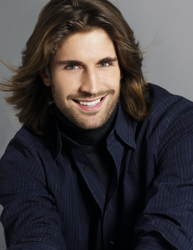 "BE WHAT YOU WANT TO SEE"
Austin, Texas (PRWEB) March 08, 2013
The effects of technology, in the forms of social, content, and mobile, are clear everywhere, not just in Austin during SXSW season. The ability to leverage these platforms for social business and good is the idea behind the Social Good Lounge at I-35 & 6th from the #bGiv campaign. And instead of merely talking about it, founder and philanthropist Michael Joshua Johnson is creating an immediate change, starting literally in his backyard by raising funds for TORTAS CHILANGAS "LUCY," a local, family-owned food truck and business worth supporting that will set up shop behind the lounge during SXSW interactive and music weeks.
"Kickstarter has inspired millions of people to give to projects they care about, and in highlighting new technologies, we want to showcase how telling stories—using new rich content, mobile technologies, and social media platforms—that can be leveraged by companies to do good," says Johnson in describing the aims of the Social Good Lounge, a space in the heart of downtown Austin on the famous Sixth Street strip, and a respite from the mayhem of the festival scene.
Hootsuite is supporting the social good round table discussions at the Space, at each round table every panelist will draw a name of one of the companies at the table. They have 7 mins to create the best social impact campaign for them. Audience breaks during that time.
To get a virtual taste of Lucy's, check out this video from Undercover Mexican Girl: http://youtu.be/1iI36HasZf0 who will be sponsored by Plated.com at SX.
With hammocks, wifi, live painting of Lucy by Johan Andersson, building graffiti artistry by Jason Eatherly, Mouf, Jay Morgan, refreshments from Pepsi and Dos Equis, beyond a break for attendees, the lounge will offer a full schedule of events.
"Our social good and business round table discussion will be a lineup of special guests such as top tech CEOs, celebrities and other top players," says Johnson, whose venue is also playing host to Sunday's exclusive Founders Weekend #AgendaFree party from Internet Media Labs and TriAtomic PR who is handling all relations for the Social Good Space.
Enable Labs, Big Bamboo and Ikonami are helping create bGiv.org, launching in private beta at SX for brands to donate surplus, the reason behind the Social Good Space with the ultimate goal to cut one fifth of the world's surplus.
Don't forget to support and track the #bGiv campaign raise funds for Lucy's new food truck through buying one their pictures via Rawporter at SXSWi.com
"They will speak on the social economy, focusing on business, innovation, and the best practices top tech companies can adopt to take a more active approach in helping those in need."
[Note to editors: Individual releases with speakers, dates, invitations to follow. For press queries, tours, and interview requests, please contact Angel Howansky, (310) 497-0989, TriAtomic(at)gmail(dot)com and follow #bgiv on Twitter for updates]