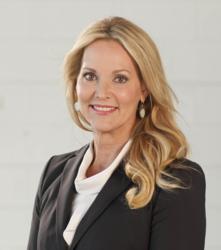 "The launch of the YouTube channel is in keeping with the expansion and development of our global branding effort. TTi Global has a corporate footprint that covers more than 24 countries in five continents," Kevin Dever, Global Marketing Manager
Rochester Hills. MI (PRWEB) March 12, 2013
TTi Global announces the launch of its company's YouTube channel "People Driving Change." The channel launches with the release of a six minute video featuring highlights from the company's ribbon cutting and launch party in January. The debut of a corporate YouTube channel extends the company's global branding campaign that was unveiled in January.
Kevin Dever, Global Marketing Manager for TTi Global explains, "The launch of the YouTube channel is in keeping with the expansion and development of our global branding effort. TTi Global has a corporate footprint that covers more than 24 countries in five continents. We are constantly exploring more vehicles to spread our company's message. YouTube is a great conduit for communicating via video to all corners of the world."
Lori Blaker President /CEO of TTi Global stated, "It was an honor to have Oakland's County Executive Director L. Brooks Patterson and the Mayor of Rochester Hills Bryan Barnett on hand to celebrate both the launch of our new branding and our company's new home and to be being recognized by our community for the company's growth and achievement over the past years was exciting. YouTube channel extends our reach it's a great communication tool. We can now share that special event with our customers and employees around the world."
"Our company has a great story to tell, states Dever, "In the past five years we have seen a 263% growth rate. We currently have an employee base of over 2000 and we are still growing. As a strategic part of our corporate communication we plan on creating more videos to share our company's amazing story."
TTi Global was ranked as one of Michigan's fastest growing privately-held companies (as recognized by Crain's Detroit in 2010 and 2011) and ranked as one of the fastest growing private companies in America (according to Inc. Magazine). TTi Global also ranks consistently among the "Top 25 Woman-Run Businesses in the USA" as recognized by the Women's Business Enterprise National Council.
TTi Global continues to receive recognition for corporate achievement. In 2012, TTi Global earned a position on the coveted Inc. Magazine's 5000 list for the second time. Also in 2012 President/CEO Lori Blaker received the "Leader of Leaders" Award from Leadership Oakland. Additionally she was a part of the first ever US Department of Commerce trade mission to Afghanistan.
#####
TTi Global provides staffing, learning, research and consulting solutions to industries across various sectors with automotive as a core focus. TTi Global oversees operations on five continents with offices spanning the globe, which include Australia, Brazil, Canada, Chile, China, India, Japan, Mexico, Peru, South Africa, Thailand, Venezuela, UK and most recently Afghanistan.
With a staff of over 2000 employees in international operations, they offer a wide range of services, tailor made to drive business goals, including business consulting, research, staffing, workforce development and learning solutions. TTi Global world headquarters are located in Rochester Hills, Michigan.