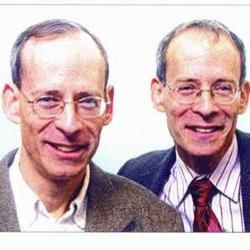 New York, NY (PRWEB) March 08, 2013
Safeguard the health of your mouth with an oral health screening! Mark and Steven Bornfeld DDS, in collaboration with the New York State Academy of General Dentistry, will be providing complementary oral health and dental screenings at the American Diabetes Association Expo. Do you have concerns about your mouth, your teeth, your gums, or your overall oral health? Is there something in your mouth that you'd like to get checked out, but never mustered the courage? Now is your chance!
There is increasing evidence that links oral health with the health of your whole body. Disorders of the mouth, disorders of the cardiovascular system, and metabolic diseases like diabetes are statistically correlated. It is believed that oral health mirrors systemic health, and that control of oral disease should play an integral role in the management of systemic disease. Getting your mouth screened for oral disease is a good way to put that plan into action.
Mark and Steven Bornfeld maintain a general dental practice in Brooklyn, NY, and welcome all those in their community and beyond to take advantage of this valuable free service.