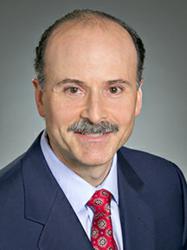 Berkeley, CA (PRWEB) March 07, 2013
Keith Chertok, DDS, now utilizes the FDA cleared PerioLase MVP-7 laser to perform laser dental surgery on patients suffering from advanced gum disease. For many people, this procedure is easier to consider than traditional surgery, which requires the gums getting cut away with a scalpel or removing the affected teeth and replacing them with bridges, implants or dentures. The Laser Assisted New Attachment Procedure is designed to reduce pain and bleeding for patients while increasing their comfort level.
Millions of adults throughout the country suffer from gum disease. Some symptoms of gum disease are red, swollen or even bleeding gums and gum recession. Beginning stages don't always have obvious symptoms and often times go unnoticed until they reach advanced levels of disease. Left untreated it can lead to tooth loss.
As bad as these problems are, it is important to understand that there are also links between gum or periodontal disease and several serious health issues including heart problems, respiratory illnesses, diabetes and some types of cancer.
The LANAP laser dental surgery uses a laser that only targets infected tissue and the bacteria that causes the problem. Because it does not remove healthy tissue or harm teeth, it generally leads to less recession and improved results. More information about the LANAP laser treatment for gum disease can be found at http://www.berkeleyperiodontist.com.
Keith Chertok, DDS is a periodontist offering patients personalized dental care for Berkeley, CA. Dr. Chertok graduated in the top five percent of his class from the New York University College of Dentistry and was elected to the honor society Omicron Kappa Upsilon. He received the Quintessence Award for excellence in Periodontics and went on to complete a Hospital Residency program at the New York VA hospital. Dr. Chertok arrived in California to study at Periodontics and Implantology at UCSF. He taught at the Dugoni School of Dentistry and UCSF dental school, and continues to teach education courses to dentists and dental hygienists. Dr. Chertok is the attending Periodontist in charge of periodontal education for the dental residents at the Veterans Hospital Healthcare System of Northern California at Mare Island. He is part of one percent of dental professionals providing the most recent FDA cleared laser procedure for gum disease and periodontal treatment. To learn more about Keith Chertok and his dental services visit his website at http://www.berkeleyperiodontist.com.