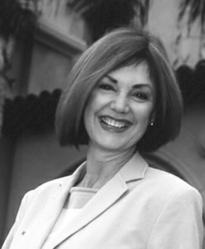 Your website is an extremely important piece of online real estate.
Issaquah, WA (PRWEB) March 11, 2013
As the web has evolved, Wordpress has become a dominant platform for the building of websites and blogs. According to online learning company, lynda.com, it is easy to use and includes many perks like making websites easy to find and allows for a large variety of templates to be used, many of which are free. With recent changes and updates it's good to know exactly how to successfully manage the publishing platform.
"Why do people choose WordPress themes for their websites?" Asks Sam Philips, SEO and business development manager at QArea, in a recent article in Social Media Today. "Because they don't have to spend lots of money to get one of them and WP themes can make any type of website look professional."
Susan Gilbert, marketing expert and author at http://www.SusanGilbert.com in Issaquah, Washington, believes that, "a website is an extremely important piece of online real estate." She adds that having a fully developed blog or branded site will help a person or company get noticed both online and offline. "It's what goes on business cards, gets linked in the social media profiles and, in general, is the hub of all the online activity," Gilbert states. "It's the home base." Her new videos will help anyone who is using Wordpress, while Susan's emphasis is on websites for authors and entrepreneurs. Her short video series provides step by step instructions that range from two to five minutes in length making the small tweaks available in Wordpress easy to learn.
Susan Gilbert is an Issaquah, WA based entrepreneur who specializes in website development, social media and marketing done-for-you services. Since 1987, Susan Gilbert has been a leading expert for online marketing. She is recommended by bestselling author Glenn Plaskin and by clients including author and Inner Sports founder, Garret Kramer, Diane O'Connell, founder and editorial director of Write to Sell Your Book, and Michele Rosenthal, author of Before the World Intruded. Susan Gilbert provides evaluation of websites along with VIP coaching for entrepreneurs and businesses.
For more information on Susan Gilbert and for a consultation, please contact Susan Gilbert at 425-200-5590. Also visit the website at susangilbert.com for more information.