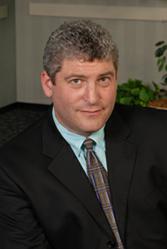 Dr Simmons ads, "This recent study did not look at the effects on sleep by starting a routine of daily exercises."
Houston, Texas (PRWEB) March 08, 2013
The National Sleep Foundation released the results of a study this week showing those who performed exercise during the day stated that they slept better. "If you are inactive, adding a 10 minute walk every day could improve your likelihood of a good night's sleep," says Max Hirshkowitz, PhD, poll task force chair. "Making this small change and gradually working your way up to more intense activities like running or swimming could help you sleep better. Our poll data certainly finds strong relationships between good sleep and exercise. While cause and effect can be tricky, I don't think having good sleep necessarily compels us to exercise. I think it is much more likely that exercising improves sleep. And good sleep is fundamental for good health, productivity, and happiness," adds Hirshkowitz.
Although many agree that exercise will help sleep, the study also showed that there were some who slept poorly even though they performed moderate to vigorous exercises each day. Jerald H. Simmons, MD, who is triple board-certified by the American Board of Psychiatry and Neurology, American Board of Sleep Medicine and American Board of Clinical Neurophysiology, director of Comprehensive Sleep Medicine Associates, Houston points out that many extenuating factors are involved in patients with poor sleep. "Some of these are anatomical and related to a narrow airway, such as a small jaw or narrow nasal sinuses, and this can lead to breathing problems that can cause poor sleep," states Dr Simmons who along with other experts note that many patients with poor sleep have a greater tendency to not be as active. Dr Simmons ads, "This recent study did not look at the effects on sleep by starting a routine of daily exercises."
Lifestyle changes may be part of the answer for some of those with obstructive breathing such as Obstructive Sleep Apnea (OSA), which more frequently affects those who are overweight. Dr. Simmons' protégée Christopher Herrera, PhD obtained his PhD with a focus in sleep and exercise physiology states, "There is strong scientific evidence that exercise training can improve OSA and daytime functioning regardless of weight reduction. More research is needed to fully understand the mechanisms of how OSA improves by exercise. The long-term benefits of exercise are well-known and have been shown to be maintained in OSA patients after 6-12 months but it requires a life style change."
Dr. Simmons notes that in addition to obese patients with OSA, there are others with poor sleep that have breathing problems that frequently get overlooked by most physicians. He states, "Many patients who suffer from sleep bruxism, which is when a person grinds or clenches their teeth while asleep, do so as an attempt to keep the airway open. These patients have obstructive breathing either in the form of Obstructive Sleep Apnea (OSA) or a more subtle form called the Upper Airway Resistance Syndrome (UARS). Over time, by clenching to keep the airway open, the patient's develop pain and damage to the teeth and jaw, leading to Temporal Mandibular Joint (TMJ) Dysfunction." Work done by Dr. Simmons and dental colleague Ronald S. Prehn DDS have shown that treating the airway provides better sleep and reduction of pain in those patients, many of whom exercise rigorously on a daily basis.
Sleep disorders run the gamut from those that are recongized as such and those that aren't as obvious. "We frequently evaluate children and adults who sleep poorly and have difficulty concentrating during the day, many of whom have been diagnosed with Attention Deficit Disorder (ADD) or Attention Deficient Hyperactivity Disorder (ADHD), and exercise regularly and are actively involved with sporting activities. Our evaluation demonstrates that many of these patients have abnormalities in their sleep that is the main underlying cause for their daytime symptoms of ADD or ADHD. By treating their sleep we improve their daytime symptoms and have even been able to eliminate the need for stimulant medications in many of these patients," said Dr. Simmons.
There are an array of issues that may be related to sleep and exercise is one component of this. With Daylight Saving Time beginning this weekend it is important to recognize how sleep affects our overall wellbeing. It's vital to know that if you're not able to get good sleep, it may be because of an underlying medical disorder. If interested in an evaluation or more information, questions can be directed to Dr. Simmons' team at Comprehensive Sleep Medicine Associates in The Woodlands at 281-407-6222 in the Houston Medical Center 713-668-4100 and in Sugar Land 281-240-3773. Another way to find out more is to go to the web page at http://www.HoustonSleep.net where an online sleep questionnaire can be filled out for review to determine how to best undergo a evaluation and treatment of various complications with sleep.