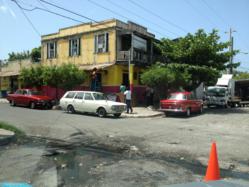 "We are grateful for the level of trust our clients put in us and the opportunity to work with them. We value our relationships"
Kingston, Jamaica (PRWEB) March 08, 2013
Advertising and Marketing Jamaica Limited (AdMark) have announced that they are among the companies selected as recipients of the 2013 Caribbean Advertising Federation (CAF) ADDY Award.
The CAF is a member of the American Advertising Federation (AAF), which represents thousands of advertising companies in the United States and the Caribbean. The ADDY Awards are sponsored by AAF and are the advertising industry's most comprehensive and prestigious competition recognizing creative excellence in numerous categories of various media types. This year, 678 entries were judged from over 37 different companies representing Barbados, Trinidad & Tobago, Jamaica, U.S. Virgin Islands, St. Lucia, Grand Cayman and Puerto Rico.
President of the CAF, Renae Quinton who was present at the judging in St. Thomas stated, "It is very inspiring to see such a huge collection of outstanding work created in the region. I am very impressed by the quality of work. The CAF is the first and only non-American member of the AAF and is part of the 4th District of Florida and the Caribbean. CAF had more entries than any other club in the 4th District of Florida.
AdMark copped four Addy Awards, one gold and three silver awards in the television and radio categories. Television awards were given for LIME Value Every Moment 60sec (Gold); Nestlé Betty Remember Again and Wray & Nephew - Jamaica 50 - both won silver medals in the 45 sec and 30 sec, respectively. For radio, LIME Value Every Moment 60sec. commercial received a silver award.
According to AdMark CEO, Arnold 'JJ' Foote, Jr., "We are grateful for the level of trust our clients put in us. At the end of the day our primary objective is to be results oriented by helping to sell the products and services of our clients. Winning awards along the way is just a bonus. I would also like to thank my team and all the persons who help us deliver for the client, without you we just could not do what we do".