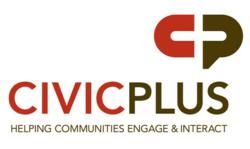 MANHATTAN, Kan., (PRWEB) March 08, 2013
CivicPlus, the leading developer of government websites and online community engagement systems, was awarded 26 new contracts in February to design and enhance government websites for cities, counties and associations in 16 states across America.
CivicPlus will develop new or redesign websites for the following cities, counties and associations:

California: Atherton, Irwindale, McFarland
Florida: Flagler Beach, South Miami
Georgia: Lilburn
Illinois: Elgin Valley Fox Trot, Park Forest
Indiana: Madison
Iowa: Muscatine Convention and Visitors Bureau
Kansas: Manhattan Convention and Visitors Bureau, Team Kansas
Maryland: Greenbelt
Michigan: Dundee
New Mexico: Rio Rancho
Ohio: Worthington Economic Development
South Carolina: Department of Insurance
Texas: Alamo Area Development Corporation, Belton, Dallas Parks and Recreation, Haslet, Sunnyvale
Virginia: Petersburg
Wisconsin: Pewaukee, Weston
Wyoming: Cheyenne
CivicPlus specializes in using advanced technology to develop websites that increase citizen engagement, government accountability and operational efficiencies. The company is a certified GSA Schedule contract holder for the U.S. Federal Government as an Information Technology Service provider (SIN 132-51) under the IT Schedule 70. CivicPlus also holds statewide master contracts for web hosting and development services with the Kansas Department of Administration and the Texas Department of Information Resources.
About CivicPlus
Based in Manhattan, Kan., CivicPlus has designed more than 1,300 local government websites serving over 50 million citizens throughout North America. A recipient of the Center for Digital Government's Best Fit Integrator Award for delivering extraordinary digital solutions to public IT projects, CivicPlus transforms municipal websites into powerful two-way communication platforms that let citizens talk to and participate in local government. Find out where your community falls on the digital community engagement scale developed by CivicPlus eGov experts. In 2013, CivicPlus will invest nearly $2.5 million in products, research and development. The innovative CivicPlus Government Content Management System (GCMS™) now offers more than 60 applications including Citizen Request Tracker, MuniMobile, Facebook and economic development tools. Founded in 2001, CivicPlus was selected by Inc. Magazine as "One of the Fastest-Growing Privately Held Companies in the U.S." in 2011 and 2012. For more information visit http://www.civicplus.com.
###