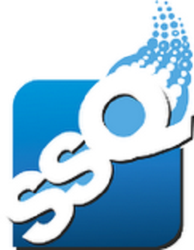 Hartford, CT (PRWEB) March 12, 2013
StructuredSettlement-Quotes.com, the innovator responsible for changing the structured settlement industry, has today unveiled new tools for small business owners floundering in debt.
According to a 2012 Gallup poll, almost 1/3 of American small business owners have an uncomfortable amount of debt weighing them down. This debt not only creates problems with profitability, but it also prevents them from gaining access to additional credit necessary to expand their business and assure growth and stability. According to the poll, 36% of small business owners were either uncomfortable or very uncomfortable with the amount of debt they carried.
That immense debt burden affects more than just the small business owners in question. It also affects consumers who are unable to benefit from expanding companies, new product lines and better services. Like ripples in a pond, the devastating effects of debt pulse out from small businesses, affecting the entire economy.
StructuredSettlement-Quotes.com has seen a significant increase in annuitants coming to the company for debt relief in recent months. The company is pleased to provide debt-laden entrepreneurs and small business owners with vital ways to sell structured settlements for cash to reduce or even eliminate their debt load.
However, SSQ has also noted a marked increase in the number of aspiring business owners selling annuities and settlements to obtain startup capital for businesses. With that increase in sellers, courts have become more willing to approve individuals with small business ideas for the sale of their structured settlement or annuity.
In either instance, StructuredSettlement-Quotes.com is proud to offer business owners the tools necessary to increase their cash flow and help ensure better success for their companies. With dedicated business customer service experts we now offer businesses the help they need. Sellers enjoy a streamlined, simple signup process and can start receiving offers from buyers within mere minutes, which offers significant peace of mind for debt-laden business owners, as well as those hoping to start their new business concern as quickly as possible.
To learn more about StructuredSettlement-Quotes.com or signup to begin receiving quotes from buyers, visit https://www.StructuredSettlement-Quotes.com.
About StructuredSettlement-Quotes.com: Built on customer service and the principle of putting client interests first, StructuredSettlement-Quotes.com has built a reputation for innovation, quality and honesty since its inception in 2007. The company specializes in providing clients with the means to sell annuity payments, lottery winnings, structured settlements and more.