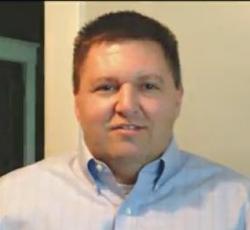 2013 may be the first seller's market in seven years.
Nashville, TN (PRWEB) March 08, 2013
Sales Volume in Nashville for February 2013 was up more than 14% over February 2012. On top of that, total sales were more than 35% higher than in February 2011. "2012 was the year that Nashville started to turn." Steve Jolly said, "2013 may be the first seller's market in seven years." Steve expects the sales volume to peak at more than 3,000 units sold in August 2013.
The inventory of homes in Nashville climbed slightly after the end of the year, but has remained flat since then. The inventory of homes at the end of February was fifteen percent lower than the same month last year. Overall, the metro area has more than 8 months of sales at the current sales rate. However, some neighborhoods have less than a three month supply at home. Steve expects the sales volume to increase as we move through the summer and the low inventory levels will help to push prices higher. New home inventory will not be able to meet the lack of supply in 2013.
"Price appreciation is a trailing indicator of the real estate market," Jolly continued, "Based on our current, favorable economic conditions in Nashville; we expect moderate upward pressure on prices in 2013." The median price for single family homes in February 2013 was nearly nine percent higher than the same month in 2012. The average Days on Market were holding steady at 84 days.
"Inventory, money supply, the contracting economy and dysfunctional leadership in Washington are the factors that will have the largest affect on Nashville Real Estate and the local economy," Jolly said, "Keep a close eye on these!"
Individuals interested in learning more about selling their home and the Nashville Real Estate Market should go to 2013 Nashville Market Report. Steve Jolly is the owner of FastRealEstateMarketing.com. He is one of the Top Real Estate Brokers in the Greater Nashville Area and also owns NashvilleRealEstateNow.com.