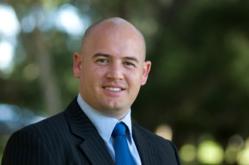 The presentation will examine TiO2 pigment supply and demand, production costs and outlook for the industry.
(PRWEB) March 09, 2013
TZ Minerals International (TZMI) is pleased to announce that Zayn Marlowe, senior consultant at TZMI, will present at the AJM 13th Annual Mineral Sands Conference 2013 in Melbourne, Australia (12 to 13 March 2013).
Mr Marlowe's presentation "Titanium Market Dynamics: an overview" will encompass a market overview covering 2012 and early 2013, with a broad outlook to 2016.
The presentation will examine TiO2 pigment supply and demand, production costs and outlook for the industry. Mr Marlowe will also provide an overview of the mineral sands industry, taking into account supply and demand dynamics, market share and new supply.
Key points include a discussion of the major increase in the value of the mineral sands industry in the past two years, plus an outlook for the TiO2 pigment industry with a focus on the rise of China's influence in the sulfate pigment sector.
The conference includes speakers from ARTIKOL UK, Cristal Mining, Coffey Environment, Diatreme Resources, Geraldton Port Authority, Gunson Resources, Iluka Resources, Latin Resources, Mineral Deposits, Mineral Technologies, MZI Resources, MWES Consulting, Sheffield Resources, Sinclair Knight Mertz, Stratum Resources and the Victorian Department of Primary Resources.
AJM's 13th Annual Mineral Sands Conference will include updates from key industry stakeholders, plus associated industries and case studies on current topical issues for Mineral Sands Mining in Australia and from around the world. The event is a great opportunity to explore and gain a further understanding in topics such as processing, logistics & export, new technologies and the industry outlook. 
ABOUT ZAYN MARLOWE
Zayn Marlowe started his career in South Africa at Richards Bay Minerals. Zayn has extensive experience as a Process Metallurgist across roasting, smelting and iron processing plant operations with Richards Bay Minerals and is now a key contributor to TZMI as a Senior Consultant, with a specialist focus on the titanium slag and titanium sponge sectors.
ABOUT TZMI
TZ Minerals International (TZMI) is a global, independent consulting and publishing company with offices in Australia, China, the US and Africa. The strength of TZMI's consulting services stems from extensive practical experience in the titanium sector and from a comprehensive database, which has been built up over many years.
TZMI has proven expertise gained from our consultants having many years of direct operating experience in the industry in chief executive, senior operational, analytical and marketing roles.
TZMI's publications and data services support the consulting activities and ensure up-to-date, high quality and comprehensive data, analysis and information across the mineral sands, zircon and TiO2 pigment industries.
TZMI provides operational and technical expert advice on many areas including:

Mergers and Acquisitions
Market Assessments and industry analysis
Due diligence
Pre-feasibility studies including preliminary capital and operating cost estimation
Competitive cost analysis and benchmarking
Technical reviews and audits
Resource assessments
Physical separation test work
Flowsheet development
Customised data analysis and reporting