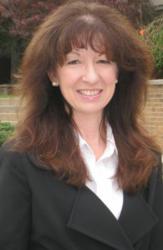 Seeking success takes commitment followed by action. Decide today to commit to your own success...
Asheville, NC (PRWEB) March 09, 2013
Many businesses are currently struggling in this economy…struggling to generate business, clients, and cashflow. As a leader committed to providing solutions to small businesses, and entrepreneurs, Doris Hullett attended the Atlanta Internet Marketing conference to learn cutting-edge online marketing strategies for growing online businesses. This pivotal Atlanta Internet Marketing conference, led by top business leaders, provided cutting-edge effective marketing techniques on leadership, training, mindset development and personal development, business development, and internet marketing training.
Doris Hullett had many one-on-one personal conversations with business leaders, trainers and successful entrepreneurs, collaborating in business development and sharing tips and techniques about Internet Marketing Solutions.
Keynote conference speakers at the Atlanta Internet Marketing conference included: Tony Rush, Kevin Knecht, Mr. David Sharpe and International Motivational Coach and Speaker, Sam Crowley. Leadership training points included: focus, one's passion, vision, value to the market place, communication skills, and personal development.
"Collaboration opportunities, hands-on-training, and strategies shared at the Atlanta Internet Marketing conference with business leaders were of stellar value for me personally," says Hullett. "Seeking success takes commitment followed by action. Grow your small business, and don't allow anything to keep you from your focus and purpose. Decide to commit to your own success."
Using the methods and continuing education taught in Atlanta, Hullett plans to assist business owners in the following genres: marketing, internet marketer, online marketer, small business owners, women in business, bloggers, local businesses, or any small business owner wanting to utilize online marketing strategies to brand themselves.
Doris Hullett, Instructor turned Consultant, coaches others in business success and offers internet marketing training, fully embracing the power of business relationships. Hullett, LLC works with people interested in learning about business development, growing their communication and leadership skills, and enhancing personal development.
Connect with Doris Hullett on http:// Facebook – to discuss solutions for building business brand online today.