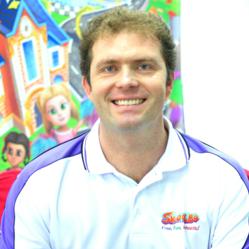 Singapore (PRWEB) March 08, 2013
Shane Hill, Skoolbo Founder, will be presenting at the Global Education & Skills Forum, Dubai - March 15-17, 2013. Shane will co-present with Senator David Coltart, Minister of Education, Zimbabwe and Dr. Matthew Kam, Senior Technology Strategist, American Institutes for Research, Washington D.C., in a session titled "Smarter Content, Better Learning".
The Global Education and Skills Forum aims to explore how governments and the private sector can work together to create real, sustainable and scalable education change in developing countries at global and local levels. Speakers in the session "Smarter Content, Better Learning" will present how educational materials and resources make the biggest difference in developing human capital.
Shane will be discussing gamification and how it can be so valuable to education. He will put forward his beliefs on the essential components of making game based learning work. In particular he will argue the importance of making learning fun and positive affirmation. Shane will also discuss the implications of tablets to both the connected and non-connected world.
"It's a tremendous privilege for Skoolbo to be invited to present at such an important event. Skoolbo fully concurs with the goals of the Global Education & Skills Forum. Skoolbo is passionate in its belief that it's possible for every child to learn to read and gain a confidence with numbers. We are also fully aware of the magnitude of the task and the absolute necessity of many government and non-government organizations to come together to solve the issues. This is why the Global Education & Skills Forum is so important," said Shane.
For more information on the Global Education and Skills Forum, please visit http://educationandskillsforum.org/
About Skoolbo
Skoolbo is a team of educators and developers spanning the globe that commit to creating innovative and free educational games for children. The company believes that technology can drastically improve learning outcomes for children by recognising and harnessing the way children learn.
The Skoolbo Dream
Our dream is that every child learns to read and gains confidence with numbers... these are life's essentials. We believe technology can dramatically help and that the best way to do it is to make it lots of fun and to make it free!
For more information, please visit http://www.skoolbo.com