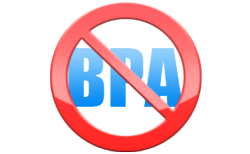 Our FInding suggests that BPA exposure during childhood may increase the risk asthma
(PRWEB) March 12, 2013
PURE Solutions, a world class company committed to global allergy prevention wants to raise awareness about the plastics chemical called bisphenol A or BPA. Recent study suggests that constant exposure to BPA may result in a child being more prone to developing asthma, even when surrounded by pollution-free environment and fresh air.
Childhood asthma is the latest addition to the list of health problems associated with BPA. Excessive exposure to BPA, which can be found in the linings of metal cans with food and in a lot of plastic containers, particularly hard plastics and even thermal paper check out receipts has been previously linked to a variety of other health issues such as childhood obesity, increase in blood sugar/ diabetes, heart disease, future kidney disease and even behavioral issues. Research shows that the chemical disrupts the body's production of certain hormones.
The new study, published in the March issue of the Journal of Allergy and Clinical Immunology, has been conducted the same way as dozens of other studies from before. Researchers examined urine samples for BPA levels and matched these up with rates of a specific illness and in this case, asthma. They began measurements during the third trimester of pregnancy and continued to do so when the children turned 3 and 5 and until 7 years old. The team of researchers worked with 568 women who were participants of a study on mothers, newborns and environmental exposures.
The findings include the following:

90% of the children already have BPA in their system every time the team measured.
40% increased risk of asthma in inner city children.
There is higher risk of asthma and wheezing for kids who are exposed to BPA after they were born.
According to study leader Dr. Kathleen Donohue, an allergist and immunologist at the Columbia University School of Physicians and Surgeons, "The increased risk was modest but consistent with previous studies linking high BPA levels in pregnant women's urine with the baby's risk of developing asthma later on."
"As in all such studies, what we see is an association, not necessarily causation, but our finding suggests that BPA exposure during childhood may increase the risk of asthma. Asthma prevalence increased over the past 30 years, which suggests that some as-yet-undiscovered environmental exposures may be implicated," she said.
Even if the study is not conclusive about the direct link of BPA to asthma, a PURE allergy expert still sees potential and serious health risks. "Even the federal government was pressured to ban the chemical, especially those found in food containers. BPA was banned in baby bottles and sippy cups by the FDA last July 2012, so this means that there is something really risky about constant exposure to this chemical," says the specialist from PURE.
PURE suggests using more glass, porcelain or metal containers for storing food and beverage. Avoid number 3 and 7 plastic containers and eat less canned food or choose those with BPA-free printed on the packaging.
"The PURE organization is constantly on its toes to provide safe and hypoallergenic solutions to ensure healthy surroundings and fresh air indoors. However, if people and children are constantly exposed to environmental factors such as cigarette smoke and BPA, there's only so much our products can do. That's why; information campaign is also major priority for us. We want the people to be aware of the risks," he adds.
About PURE Solutions North America
PURE Solutions' innovative system for hotels and conference centers provides PURE rooms, an allergy-friendly room which results in indoor environments that have been treated to remove 98-100% of bacteria and viruses. The PURE room concept utilizes state-of-the-art purification techniques whereby each room is treated comprehensively to remove allergens and irritants from all surfaces, fabrics and air flow. Over 300 of the nation's top hotels have installed PURE to date and this system is being adopted at a rapid rate by hotels worldwide. Pure Solutions received the 2008 Innovator Award from The School of Hotel Administration at Cornell University. For further information, see http://www.pureroom.com.