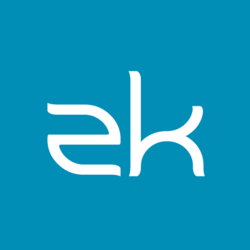 ZK is a highly productive open source Java framework for building amazing enterprise web and mobile applications.
London (PRWEB) March 15, 2013
Thinking Networks is a software vendor specializing in corporate planning solutions. Its core product, TN Planning, is a software suite which is used by a number of large corporate companies and institutions for intricate and challenging planning tasks. Rich configuration options and extensibility through freely programmable macros and plug-ins make it possible to adapt TN Planning to the most specialized needs and requirements in the areas of planning, simulation, cost allocation, and legal consolidation.
The product adopted ZK framework with their decision to undertake a technology change towards a Java based Web application, backed by a choice of standard relational databases, with a responsive and usability oriented Ajax powered GUI. ZK is used for implementing the new presentation layer of TN Planning, residing on top of a complex business logic layer and a data layer in which data access is mostly carried out by stored procedures of the DBMS.
One of the most important reasons ZK was chosen was for its server-centric approach to programming, minimizing the need to think about the details of Ajax communication or browser issues. The large number of existing GUI elements suited the requirements of the project, and the ability to implement new components also opens up possibilities for the future. It was decisive that components meant for handling data, like grids and trees, perform well for large data volumes. Another factor was the option of seamlessly integrating parts written in dynamic languages like Python in order to retain TN Planning's extensibility through user defined macros. First experiments also quickly confirmed that using ZK it would be possible to build a rich internet application with a look and feel that would make it unnecessary in the future to supply a separate desktop version of TN Planning.
The first component of TN Planning that was rewritten in the new technology is the Structure Editor. It is the basic component for defining the structures used as dimensions of multidimensional data cubes that form the base for all planning models. A preview of the new Structure Editor was presented on TN Planning's user meeting while other components will follow in the first half of 2013.
For more detailed information on the case and screenshots, please read here.
Potix Corporation develops and supports highly productive open source solutions in the area of Java and growing Dart. Our flagship product ZK, is the leading Java web framework for enterprise level web & mobile applications. Leveraging the powers of Dart & HTML 5, Rikulo is a framework for creating cross-platform web & native mobile applications.
Innovation is the most driving force behind the growing Potix. Potix delivered the first Server+client Fusion architecture, first embeddable Java web spreadsheet, first true pivot table and first Ajax framework to bring applications from mouse to touch in one codebase and component set.
ZK has more than 1,500,000 downloads since its first release in late 2005. ZK is deployed by a large number of Fortune Global 500 companies, including Barclays, Allianz, Swiss RE, eBay, Roche, Deutsche Bank, Sony, Sun Microsystems, Audi and Toyota, providing them with the ability to rapidly create rich Ajax enterprise level applications.
About Thinking Networks AG
Originally founded in 1972, the GMI Gesellschaftfür Mathematik und Informatik mbH was subsequently integrated into the newly formed Thinking Networks AG in 2000. Thinking Networks AG is among the leading companies operating in the German software market specializing in corporate planning solutions.