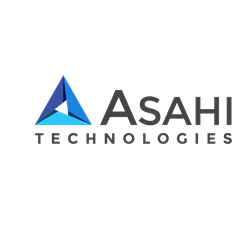 New York Metro Area, New York (PRWEB) March 14, 2013
Asahi Technologies, the leading provider of software services and application development solutions in New York Metro Area, offers PHP based website development, customized to meet specific client requirements. Expert PHP developers are available on hire for offshore custom software development at a competitive price, reports an official at Asahi Technologies.
In the ever-challenging business scenario today, it is important for websites to have a competitive edge that brings them closer to the target audience. In such a competitive environment, the importance of technology cannot be overlooked, playing an integral role in website design and development. PHP is the most widely acceptable Open Source programming language today that functions as the foundation for building customized and dynamic websites. Over the years, the demand for PHP web development has increased rapidly, typically because of several unique features that this platform provides. What makes the PHP programming language even more acceptable, is that it can be easily upgraded and customized as per specific business requirements. It seamlessly integrates with the business system, initiating the scope for custom website development across different verticals.
Leveraging the growing popularity of PHP platform, Asahi Technologies expanded its broad portfolio of services to include PHP-based custom website development. As a reputable web development company, Asahi Technologies utilizes the latest tools and advanced PHP technologies in building websites that are customized to meet the requirements of the clients. PHP custom website development adds a competitive edge to websites, enhancing user experience and offering improved functionalities.
The PHP-based custom website development services offered by Asahi Technologies include:

PHP Content Management Systems development
E-commerce website development
Enterprise Management Services
Shopping Carts
Mailing Systems
XML web-based web application development
B2B/B2C customization
PHP customization
Social networking portal development
Web content management
Enterprise Applications Management
Message Boards and forums
Directory and classifieds portals
Talking about custom PHP web development services, Vinod Subbaiah, CEO, Asahi Technologies, remarked, "This is yet another feather in our hat. We have exceeded the expectations of our clients in custom software solutions and application development services, and now, we further assist them in building and growing their businesses with custom PHP website development services. We are excited to see the reactions of our clients on adding yet another service into our extensive portfolio."
Asahi Technologies focuses on surpassing the industry standards in PHP web development, leveraging the technical expertise and proficiency of skilled PHP developers. The driving factors behind professional PHP-based custom website development, as mentioned by CEO, Vinod Subbaiah are:
Expert consulting and strategic planning
Dedicated and expert PHP developers
Tailor-made, customized web development solutions
24/7 technical support, constant monitoring, and quality check
To learn more about custom PHP web development services, please visit http://asahitechnologies.com