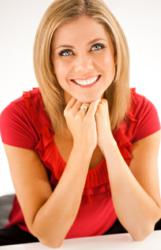 Start to retain that traffic that you worked so very, very hard to attract.
Sydney, Australia (PRWEB) March 10, 2013
Despite the fact that a lot of business owners put a lot of effort in improving website traffic and use several different channels to attract visitors, they are not receiving the amount of traffic they need. The most common reason for this seems to be that traffic is bouncing, meaning that visitors are leaving the site almost as quickly as they get there.
In this week's business news update, Fiona Lewis talks about different ways of plugging in those holes that chase away traffic. Ms Lewis begins her Word of the Week update making a parallel between a very popular children song ("There is a Hole in My Bucket") and the problems online business owners are facing with their own website "holes".
One of these important solutions she shares with her audience refers to the use of an attention-grabbing headline. Ms Lewis says that those internet users who are in search of an answer to a question only spend 'a couple of seconds to make a decision to whether or not that website is going to be worth continuing to read or continuing to look into'. Therefore, 'make sure that you have an attention-grabbing headline that is going to stop people in their track', Ms Lewis suggests.
Going on, she also emphasizes the importance of having good content in order to maintain the reader's attention high. 'I recommend that you consider using what we call Emotional Direct Response Copywriting', says the Super Savvy Business owner, 'particularly on your Homepage - as a way of trying to keep people there for longer.'
In addition to this, Ms Lewis suggests online business owners should never disregard the importance of an 'appealing design', often overlooked by people. In Ms Lewis' opinion, it is yet another important way of increasing website traffic. 'It's amazing', she says, 'little things like white writing on a black background or writing that is really dense with not a lot of space or bold or italics or subheadlines can make that writing very, very difficult or more challenging for people to read.' She insists that a confusing layout of the website is a solid reason for people to click back and leave the site.
Going on, 'the other thing I also recommend for my clients', Ms Lewis says, 'is to avoid having links to external sites on the Homepage. What happens if you do that, is people will might click on a link and then leave your site.' Ms Lewis gives the example of having YouTube Subscribe buttons embedded on the website. This way, she argues, people are able to subscribe to a website's video newsletters without having to leave the website.
Another way to improve traffic website is, according to Ms Lewis, relying on the idea of social proof, which she explains as 'a great way to encourage people to stay on your site.' She mentions the Facebook Like box, used by a lot of business owners. In Ms Lewis' opinion 'This Facebook 'Like' box is very, very clever. What it will do is actually show the faces of the people that your web visitors are actually connected to. So these are people that they already know.'
Furthermore, Fiona Lewis talks about including internal links to other pages as another great way to keep people on a website: 'So, for example, in your content, make sure you interlink them to each other, so as people are reading they might click the link and land on another page of yours and continue reading more relevant content to what they are interested in', and also the need to use strong calls-to -action, telling people what action to take and what they should do next.
It is also important to use strong words when addressing people, in order for them to know exactly what the website owner wants them to do next.
At the end of the video, Fiona Lewis agrees on the importance of using the right tools for increasing traffic website, but she also makes sure that her community of followers now knows what action they need to take in order to have their website visitors do what they want them to do.
To find out more about improved website traffic tips and website marketing strategies please visit http://www.supersavvybusiness.com/business-news/8-effective-ways-to-plug-the-holes-in-your-website-improve-bounce-rates