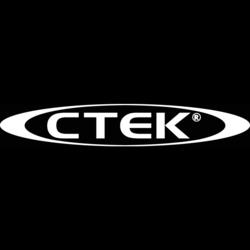 These statistics really show how the balance has shifted in regards to vehicle upkeep and DIY in the household
(PRWEB) March 10, 2013
The results of a recent study by CTEK, a global battery maintenance and care brand show that women are increasingly undertaking car maintenance due to becoming tired of waiting for their partners to complete the tasks for them.
Over 900 women took part in CTEK's survey and of these, 21 per cent confirmed that they performed DIY and car maintenance because they enjoyed it. However, the main reason given by the respondents for why they undertake car maintenance, and DIY in general, is the amount of time that they had to wait for their partners to get motivated and do the job.
While car maintenance was once considered a male task, 68 per cent of women confirmed that they regularly carry out essential vehicle maintenance, such as washing the car or topping up the oil, water and screen wash. 27 per cent of females said that they had charged their car battery or conducted a battery check, and a further 61 per cent stated that they would happily attempt to charge their car battery if required to do so.
Katariina Stahl, director of sales and marketing at CTEK, commented: "These statistics really show how the balance has shifted in regards to vehicle upkeep and DIY in the household. Although maintaining a vehicle may still be regarded as a task that men would be more likely to undertake, the results from our survey certainly show that a high percentage of women regularly get stuck in.
"While it is definitely great to see that more women are getting involved with car maintenance, the survey found that only 27 per cent of females had ever charged a car battery. This could potentially be because they feel that it's too complicated, dangerous or a task that is not regularly required. However, with modern smart battery chargers such as CTEK's, charging and maintaining a vehicle's battery is an incredibly easy and safe process. Just connect regularly to prolong any battery's life."
CTEK specialises in battery protection and charging products for a wide range of vehicles. For more information about CTEK's products visit http://www.ctek.com. Follow CTEK on http://www.twitter.com/CTEKChargers and like at http://www.facebook.com/CTEKBatteryChargers