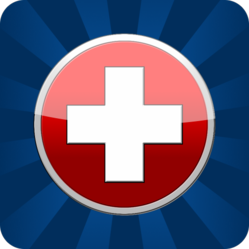 It is an incredibly powerful tool to have in the palm of your hand.
Horsham, UK (PRWEB) March 13, 2013
Harmonic Software Systems announces today that their first iPhone app DigitalMeds has been updated following its successful initial release for the iPhone and iPod touch.
DigitalMeds version 1.1 introduces new background sounds, from ambient sweeps to hard-core techno, which are digitally processed in order to generate fresh audio. New experiences, such as a deep uplifting meditation, have also been added.
This app combines an easy to use interface with a powerful multi-channel binaural beat generator. Audio playback is generated according to the user's current mood, anything from stressed to sleepy, and the type of experience the user wants to obtain, such as an energizing meditation, a revitalizing power sleep, or a state of enhanced creativity.
DigitalMeds app can be used to alleviate stress, drift off to sleep, combat depression, and manage pain whilst enhancing life with healing meditations, accelerated learning, and razor-sharp focus.
"DigitalMeds allows the user to experience a revolution in personal health care and mind management," explains Ed Liversidge, Director at Harmonic Software Systems. "Essentially, it is a way to play audio that will, through a process known as Brainwave Entrainment, allow your brain to quickly and easily achieve a desired mental state. It is an incredibly powerful tool to have in the palm of your hand."
DigitalMeds is available worldwide from the Apple App store for $4.99/£2.99/€3.99. There is also a free version available. Development on an Android version will begin soon.
Harmonic Software Systems Ltd supplies software development services for embedded, desktop and mobile systems. As well as creating a new software development philosophy and the brainZapr software and apps, they continue to develop the highest quality software solutions for iOS, Linux, Windows, VxWorks, and the Web.
###
For more information about DigitalMeds, to schedule an interview, or to obtain a promotion code for an app review, please contact:
Ed Liversidge, Director, Harmonic Software Systems Ltd
ed(at)harmonicss(dot)co(dot)uk
+44 774 386 3080
Download the press kit: http://www.digitalmedsapp.com/presskit.html