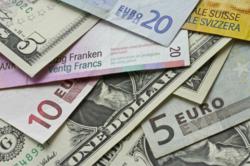 Moving your savings from one currency to another is not the solution to protecting your savings from a weakening Sterling
London, UK (PRWEB UK) 9 March 2013
As reported in the Telegraph, British expats are increasingly abandoning sterling as the currency continues to weaken.
This has led to an increase in expats moving their savings into the currency of their country of residence.
David Retikin, Director of Operations at Pryce Warner International Group, commented: "We have seen an increase in the amount of our clients wishing to transfer their savings into their local currency, due to their concerns over the pound getting steadily weaker. This is highly problematic for expats are a loss in value of the pound means that expats' savings and pensions are worth less. Particularly in Spain, this has led to many expats suffering a severely reduced loss of income."
The pound dropped by 10% against the Euro over the past six months, and current trends suggest it is to weaken further.
Pryce Warner International Group offer an international currency guide to explain what expats can do to help protect themselves against these kinds of fluctuations.
David Retikin continued: "Moving your savings from one currency to another is not the solution to protecting your savings from a weakening Sterling. Depending on the currency you are switching to, you may lose money on the exchange rate once fees are tallied up, and if the new currency starts to weaken you are back to square one. The best solution for expats is to never have the bulk of their savings in one currency. It is much safer to have a minimal amount of savings in a local account for emergencies, and put the rest into multi-currency investment accounts. This way expats' savings are exposed to less risk because losses in one currency can be offset against another."