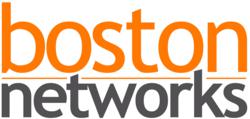 "We are very happy with both the design and implementation of the solution. Thanks to Boston's hard working team of engineers we were able to finish the project ahead of schedule with minimal disruption to the school
Glasgow, UK (PRWEB UK) 13 March 2013
As one of the most forward thinking private schools in the UK, and recently voted The Sunday Times Scottish Independent Secondary School of the Year 2012, The Erskine Stewart's Melville Schools integrate the best technology, into everyday classes, to enhance education for both its pupils and staff.
The school recently realised a complete refurbishment of its data centre was required, to:

Ensure seamless communications and synergies were omnipresent between all faculties and departments
Facilitate the management of the School's increasing network traffic
Maximise network performance and 'up-time'
Boston Networks undertook a thorough upgrade project to deliver a resilient communication room to dramatically improve the management of data, across campus, and greatly simplify the infrastructure management for the Schools IT staff.
Key features of the project include:
The removal and replacement of crucial servers, racks and switches
The relocating and re-termination of existing structured cabling and fibre optic backbone
Introduction of a simplified, documented patching system
Enhanced and integrated air conditioning and fire suppression system
Additional wireless connectivity to connect key buildings, across campus
The Boston Networks solution has lowered the carbon footprint of the data centre whilst remaining scalable to accommodate future, seamless, upgrades. Furthermore, Boston Networks completed the project to the tightest of timescales, ensuring there was no unplanned downtime during classes and no unnecessary inconveniences for the IT team.
Commenting on the project Stephen McLaughlin, Boston Networks, states: "Having deployed various wireless technologies for The Erskine Stewart's Melville Schools, over the past few years, Boston Networks understand the nature of the School's IT infrastructure as well as its aspirations.
The refurbished data centre has significantly enhanced the schools capability to seamlessly manage the increasing traffic on the Schools network infrastructure, which is of continuing and paramount importance as the School continues to embrace emerging technologies, to meet the demand of its high achieving student's."
Steven McIntosh, IT Manager, The Erskine Stewart's Melville Schools further adds, "We (The Erskine Stewart's Melville Schools) were very happy with both the design and implementation of the solution. Thanks to Boston's hard working team of engineers we were able to finish the project ahead of schedule with minimal disruption to the school community."
About Boston Networks
Boston Networks is a leader in the design, planning, installation and support of high-performance Intelligent Building Systems and Wireless Solutions.
Specialising in Cabling Services, Network Infrastructure, Wireless LAN & WAN and Integrated Security Systems, encompassing CCTV, Access Control, Fire Safety & Intruder Detection, we offer the best of breed technologies and deliver a comprehensive range of bespoke solutions and professional Support Services throughout the UK.