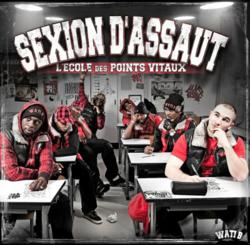 Maitre Gims' tone is easily one of the most interesting among the French Hip-Hop artists
(PRWEB UK) 9 March 2013
Maitre Gims has recently announced through his Twitter account that a new song, which he calls himself his first single ever, will launch on March, 15th. He also revealed the title which will simply be "J'me tire". This declaration follows the releasing of another song entitled "Meutre par strangulation" less than a week ago. With a buzz single already available on Youtube and a new song to come, the leader of Sexion d'Assault is starting the promotion of his upcoming first studio album to be released on May, 20th 2013.
On March, 1st, Maitre Gims revealed his first solo music video production on his Vevo channel without any announcement and to everyone's surprise. In less than a week, the song called "Meutre par strangulation" was listened to by more than a million people and became immediately viral on the French Hip-Hop related media. The video clip is showing Maitre Gims battling with a lion in a place where we can see oriental embellishments. Short snapshots, depicting a woman feeding her baby while she's holding two wolfs on leads, appear throughout the video. And yet, the song didn't manage to please the listeners judging from some comments on the video stating that "he wasn't rapping nor singing but actually shouting on the verses". Therefore, Maitre Gims's views seem to be slowing down after the huge effect of the first week as we can see on the graph which is reporting the number of views day-by-day visible below the videoclip. Nevertheless the number of "Likes" greatly surpasses the number of "Dislikes" by a ratio of 10-to-1 and music journalist Mehdi Belgarri recently declared about this track, "His range is clearly out of this world and his tone is easily one of the most interesting among the French Hip-Hop artists."
Maitre Gims, aged 26, is the leader of the group Sexion d'Assault which appear to be the most successful French Hip-Hop group of the last 5 years. Even though the 8 rappers began their carrier 10 years ago, they had to wait until 2009 to start gaining some notoriety thanks to singles such as "Désolé" from their first album 'L'école des points vitaux" or more recently with "Avant qu'elle parte" from their last material "L'apogée". Having their 2 last albums being certified multi-platinum by the SNEP for selling over 500 000 copies, the group is clearly at the top of the French Hip-Hop game at the moment.
With poignant lyrics about family or about the life in the French suburbs, Sexion d'Assault has indeed managed to become the best-seller Hip-Hop artists 2 years in a row, in 2011 and 2012. Mehdi Belgharri added: "Their success can be explained by their crossover appeal on the radios. Indeed, contrary to other more "Hip-Hop labelled" acts, Sexion d'Assault could be regarded as one of the few rap groups who succeeded in not only impacting urban radios such as Skyrock or Ado, but also mainstream airplay supports like NRJ".
Stay tuned to Kings Cross Media for more exclusive information about the new single.