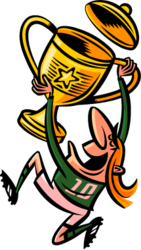 Malmö, Sweden (PRWEB) March 10, 2013
With a thriving global community of more than 500,000 users worldwide, football manager game Hattrick.org has a constant need of fresh content to use in marketing and social media. But traditional sources such as stock photo agencies seldom work that well, as the photos found there are too generic and bland.
"That's why FOAP missions is perfect for us. We can tell our users and other FOAP members what kind of pictures we need, and reward them for it. It is faster and much more authentic than other solutions," says Hattrick CEO Jacob Gustafsson.
FOAP, which just like Hattrick is based in Malmö, Sweden, launches the brand missions feature with five brand partners. In addition to Hattrick, sports gear maker Puma, IP telephony company Rebtel, flower delivery service Interflora and the Swedish tourist board VisitSweden has joined the launch. The FOAP community can upload as many photos as they want, and before they enter the competition they will be rated by the community itself to ensure the quality.
"Our first mission will encourage users to document how they interact within the Hattrick community," continues Jacob Gustafsson. "We know our users spend a lot of time together in real life as well, and we hope the photo mission will bring that out. This will help us build a photo bank of the real Hattrick out there, and that will benefit both of us as a company and the users who have contributed."
It's easy to participate. Download the app 'Foap' in the Appstore and find the Hattrick in the 'Missions' section, or visit our mission page at FOAP for more information.