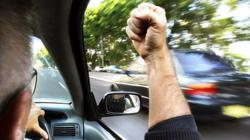 Keep your defensive driving skills fresh.
Dallas, Texas (PRWEB) March 12, 2013
Defensive driving Texas instructors define road rage as the act of aggression from one driver to another, while driving. This is a very broad definition that can be translated in the everyday act of getting so mad at another driver that we can't see straight!
Most of the time, such situations are rooted in a misunderstanding. Other times it is just the lack of respect some drivers seem to have for others, but, it's always a result of a lack of defensive driving skills.
But what causes it?

Failure to obey rules of the road
Drivers not paying attention. (Using cell phone, texting,etc...etc...)
What makes the negative emotions boil over is most often related to the overcrowding of the roads. Just like in a busy grocery store or a crowded ticket office where people tense up, everyone is on a short fuse. The difference is that when we are face to face with someone else, we recognize the other person and make a bigger effort to be civil. We also know we are being watched and that our behavior is being observed by the rest of the crowd.
When we are inside our cars, we feel more distant and we tend to objectify the other drivers allowing us to show less civility. Ava Cadell, PhD, a psychologist and instructor at the Institute for the Advanced Study of Human Sexuality in San Francisco, agrees. "The heavy metal of a car is a safe haven. Road ragers don't think about the consequences or even about other people on the road as real people with real families."
What can be done to prevent being a road rager?
If a driver tends to lose a temper while on the road, here are some great ideas, offered by defensive driving instructor Kyle Collins:
If a driver knows that the road ahead is always congested and hard to navigate (maybe new construction), re-route the commute to the destination. Most often lesser crowded, alternate roads can allow the driver to relax and enjoy the drive, only at the cost of few extra minutes.
Listen to calming music, positive, fun talk shows or an uplifting audio book.
Leave a bit earlier. Even few minutes gives the sense that the extra 10 seconds stuck at a light might not be a big deal.
Have pictures of family members or loved ones in plain site. It really does help!
Make excuses for other drivers. Allow for the thought that the other driver just made a mistake, had a fight with loved ones before getting on the road, was supposed to be on vacation but was forced to go to work at the last minute, got a call from the babysitter that a child was hurt. Anything to create a feeling of compassion instead of rage.
What If someone is inflicting road rage?
If something happens to make the driver believe that he or she could become the victim of road rager, here are a few things that can be done for protection:
The driver should remain in the car, and if approached on foot, roll up the windows and lock the doors.
Even if driver is just talking with a passenger, it's is a good idea to avoid making gestures that another driver could interpret as hostile, rude, or otherwise negative.
If the driver accidentally does something that annoys or upsets the road rager, make overly exaggerated expressions of regret, hold hand in a prayer gesture, mouth the word "sorry". This works very well to diffuse a situation.
"Keep your defensive driving skills fresh and in the front of your mind when you get behind the wheel" says Kyle Collins, founder and long time instructor at wirelessdefensivedriving.com.
------------WirelessDefensiveDriving.com
5470 West Lover Lane
Dallas, Texas 75209
972-295-9005