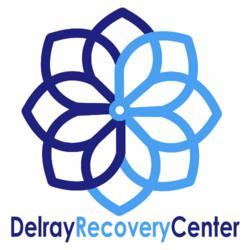 We're hoping our infographic can help educate people on just how dangerous the drug can be so they think twice before even trying it
Delray Beach, FL (PRWEB) March 11, 2013
Crack cocaine abuse and addiction remains a wide-reaching problem across the nation, and Delray Recovery Center's [infographic on the dangers of crack cocaine help explain just how hazardous crack abuse and addiction can be. The infographic puts crack cocaine as the third most dangerous drug overall, with second place going to heroin and first place going to alcohol.
The infographic outlines the origins of crack, derived from a freebase of cocaine, usually by adding baking soda and water. Once the cocaine is processed into crack, it takes on the form of a hard rock that is usually smoked to get a high that can last from five minutes to several hours. More than 25 million people in the U.S. have used cocaine at least once in their lives, the infographic states, and the use of crack can lead to immediate detrimental effects.
"Crack is a drug we see again and again in our recovery programs," said Delray Recovery Center Chief Operations Officer Doug Petri. "The drug is often readily available and highly addictive. It can also lead to short-term and long-term health issues that go beyond the mental anguish of addiction. We're hoping our [infographic can help educate people on just how dangerous the drug can be so they think twice before even trying it."
Cocaine and crack leaves the user with an intense high and equally intense low, the infographic explains. While high, crack users may feel a sense of euphoria, extreme pleasure and intense awareness of their surroundings. Once the low hits, users typically become agitated, irritable and uncomfortable. While the vicious cycle of highs and lows can continue ad infinitum for as long as a person abuses crack, the body is also taking a beating.
The infographic says crack use increases a person's risk of suffering from a torn artery, stroke due to high blood pressure and heart attack. Chronic crack abuse can lead to issues with the brain, throat, lungs, heart, skin, teeth, nose and systemic system.
"The infographic includes signs that someone is using crack, which we hope may help people spot crack use in a loved one so they may get the help they need," Petri said.
Located in Delray Beach, Florida, Delray Recovery Center offers individualized treatment programs for alcohol and drug addiction, eating disorders and co-occurring mental health issues. The center has long been providing a soothing environment while its certified staff design programs that are comfortable, safe and unique to the individual, elements that can ultimately lead to success and a sustained life of recovery.