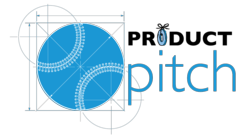 "Young companies with great products need the proper audience and promotion to succeed out of the gate. We are there to help ...
BOSTON, MA (PRWEB) March 08, 2013
Today, Daily Grommet announces the 'From Home Plate to Home Run' competition in which creative companies, entrepreneurs and inventors will compete to bring their product idea to market. The competition will culminate in a live event taking place at Fenway Park on Tuesday, March 19th where ten finalists will compete, using Google Apps, in a series of creative business challenges to prove their product concept to a panel of business, design, media and VC executives. The winner will bring their product to market via the expert consultations of a product launch team.
Final Call for Applicants:
All young companies, entrepreneurs, inventors should enter product concept submissions by midnight on Friday, March 8th. Daily Grommet will announce the top 10 finalists on Monday, March 11th.
When is It?
The live event will be broadcast live on Tuesday, March 19th
Where is It?
Finalists will compete at Fenway Park
Winning Prize:
The winning product concept team will have full access to Daily Grommet's consultative advice and expertise as they assist in transforming the winning idea into a market-ready product. The winners will also have their journey chronicled on Boston.com, enjoy other media exposure, and have an official launch in Daily Grommet's marketplace.
Special Guests:
Media hosts include, Master of Ceremonies, Boston Globe Technology Reporter, Scott Kirsner, and Boston Globe News Producer, Michael Morisy, will report live from the competition.
The event furthers Daily Grommet's mission, as the online marketplace and product launch platform for innovative and undiscovered products. The platform sources many products at their earliest stage, giving young companies the ability to test markets and gain crucial feedback from both community members and the product experts at Daily Grommet. Crowdfunding platforms like Kickstarter and Indiegogo act as sourcing agents for Daily Grommet and many products use their platform as a logical next step in the scaling process.
Joanne Domeniconi, Co-Founder and Chief Discovery Officer at Daily Grommet says "Young companies with great products need the proper audience and promotion to succeed out of the gate. We are there to help and can't wait to see what ideas are presented on March 19th."
Jules Pieri, Co-Founder and CEO of Daily Grommet says "We are so excited to be hosting this event and lending our experience and connections to promising new companies who have what it takes to become a Grommet. Having a great idea is a very small piece of the puzzle. It's a long journey and we can't wait to help them move their product from concept all the way to market."
More information about the event and rules for submission can be found on the From Home Plate to Home Run page on the Daily Grommet site.
About Daily Grommet
Daily Grommet is a highly curated online marketplace and launch platform for products of great utility, style or invention that haven't hit the big-time yet. Daily Grommet seeks out these unique products, carefully tests them, and produces a video review of each one telling the story behind its creation. Daily Grommet is rooted in the philosophy of Citizen Commerce whereby regular people form the commerce experience by suggesting products that reflect their values and interests. Citizen Commerce turns the typical top down retailer approach sideways, encourages global product innovation from small producers, and satisfies the consumer's need to know the stories behind and origins of favorite products. The company was also just named one of the hottest sites of 2013 by Internet Retailer.
For more information, visit http://www.DailyGrommet.com.