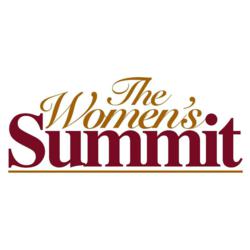 Maplewood, NJ (PRWEB) March 12, 2013
In Response to a growing global acknowledgement that women are vital contributors politically, economically, and socially, umojawa and SLIPPA, will co-host The Women's Summit, the first of an innovative program series designed to prepare women to mobilize their skills, expertise, and leadership talents so their contributions are fully realized. The event will take place on Wednesday, March 27th, 2013 from 8:00 a.m. – 3:00 p.m. at Highland Place/Crane's Restaurant located at 5 Highland Place in Maplewood, NJ. Cost to attend is $99.00 and includes, breakfast, lunch, workshops and extensive networking. About 100 women are expected to attend. To be a part of the program, register at http://thewomenssummit.eventbrite.com/#.
"The Women's summit is about recognizing that today's women encounter many challenges in their life journey, but when equipped with the right toolbox they act mindfully and are able to strategically leverage their personal and professional development into a sustainable leadership legacy," says Dr. Tendai Ndoro, CEO/Founder SLIPPA.
Guided by principles of mindfulness, leveraging and leadership, successful entrepreneurial women will lead an audience to help them make the most of their civic engagements, professional endeavors and careers, sharing useful tools and applicable strategies. The day's program topics include:
An alternative to habitual thinking; building inner resilience presented by Stephanie Jelley
Eat mindfully, live brilliantly: How to transform your relationship with food presented by Randy Rabney
The Stories We Tell: Leadership, presence and imagination with Laura Simms
Just Ask! Techniques of learning to ASK for what you want at work/play or business presented by Marlene Waldock
Women Behaving Wealthy: Your Private Collection of 6 Money Purses by Robin Young,
Parenting with Intention: Creating Positive, Healthy Relationships and a Balanced Life presented by Lisa Duggan
From Leadership Awareness to Leadership Legacy presented by Dr. Tendai Ndoro
Diversity & Inclusion the Hard Truth about a "Soft" Competency; a guide to Leading and Sustaining Collaborative Relationships in the Workplace presented by Willa Edgerton-Chisler
The Summit's afternoon main stage plenary conversation will be moderated by Isisara Bey, CEO of Journey Agent Productions and also Vice President of Programs & Education for Count Me In For Women's Economic Independence (CMI), and its signature Make Mine a Million $ Business (3M).
For the most up-to-date information and to join the conversation, like The Women's Summit on Facebook.
About SLIPPA and umojawa
SLIPPA (Strategy Leadership Institute in Private & Public Affairs) – is an organization whose mission is to cultivate leaders and strategic thinkers for relationships in the global world. For more information, visit http://www.strategyleadershipinstitute.com.
umojawa has a passion for leveraging technology and using social media for social good, providing a platform and forum to connect communities and share their stories and support others' good work.