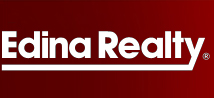 There are great down payment opportunities in every city.
Chanhassen, Minnesota (PRWEB) March 08, 2013
Edina Realty's Kris Lindahl explained the benefits of down payment assistance programs at a seminar in Chanhassen, MN yesterday afternoon. "The number one advantage to using down payment assistance is that buyers are able to find the house they want for very little down payment," Lindahl said. Lindahl is one of Edina Realty's premier agents and a trusted voice in all things real estate.
Also demonstrated at the seminar was the new Minnesota Down Payment assistance website created by Lindahl. "This is a great resource for homeowners," Lindahl said. The website allows homeowners to enter a few pieces of information and get a real time email in return showing all of the possible down payment assistance programs that they may be eligible for.
Down payment assistance was designed to help buyers make home ownership more affordable. In some cases, down payment assistance programs may only require the buyer to pay $1,000 to buy a home. "There are great down payment opportunities in every city," Lindahl said.
Kris Lindahl leads a team of real estate agents that specialize in down payment assistance loans. His team has all the resources to help homeowners buy a new home for little down. In a market with so many down payment assistance programs its important that homeowners use a team that can help minimize the amount of down payment needed to purchase a new home.
Call Kris and his team now for more information at (763) 634-5895 and visit the Minnesota Down Payment Assistance website to get started today.