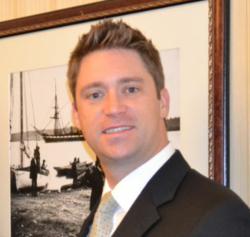 A client HR employee was recently promoted as a result of drastically improved financial and administrative measurements.
Baltimore, Maryland (PRWEB) March 13, 2013
All employee benefit plans are not created equal - nor do they perform equally. In fact, research shows that "high-performing" plans spend 15% less on average every year.
Health and welfare benefits have been in the spotlight with the passing of the Patient Protection and Affordable Care Act (PPACA) on March 23, 2010. But even prior to governmental involvement, the benefits landscape was rapidly evolving to better meet the needs of employers and employees.
In order to survive in today's economy, companies need to ensure that every ounce of value is being maximized. Billy Grossmiller of Crawford Advisors, an employee benefits consulting firm, lists the absolute necessities in building a "high-performing" group benefit plan.
1. Plan Design
A plan should meet the needs of predetermined objectives taking into account the organization's culture, population, locations and finances. In most cases, multiple plan options are needed to meet the needs of a varying workforce commonly stretching across 3 generations of employees.
Compared to someone in their late 50s with a wife, 2.5 kids and a bad hip, the newly graduated employee down the hall is not as likely to balk at the idea of a high-deductible plan.
Partner with an expert to benchmark and design the proper number of plans, while considering budgets, financing methods (fully insured vs. self-funded), tax implications and the effects of PPACA.
2. Communication Strategy
One of the most crucial steps, and found most often to be neglected, is the communication strategy of the plan. Effectively educating employees of how the plan works will pay back three fold in responsible utilization.
Studies show that a well-designed communications strategy increases employee perception value by more than 50%. Reinforce that salary is merely a percentage of their total compensation with customized compensation statements.
Supply employees with a company branded easy-to-read benefit guide during open enrollment and periodic drips throughout the year. If you absolutely must have employees make their elections on paper, distribute a consolidated enrollment form.
3. Data Analytics
Companies must have access to data and be able to easily report to management how the plan is running at all times. Accurate information regarding enrollment, utilization, budgets, high risks claimants, etc. enable high-performers to benchmark against competitors and adjust proactively.
Crawford clients have access to endless report writing and graphical representations of real-time data. Identifying high-risk claimants before they become high dollar claimants, systems can predict and guard against avoidable claims while helping employees seek the most effective care available.
At minimum, you should expect to meet with your benefits partner quarterly to present and discuss plan performance.
4. Technology
Organizations need to embrace advanced methods to reduce costs and increase productivity. From web-based open enrollment to robust claims administration, today's modern employee benefit firms can be an extension of your HR department to streamline processes and allow employees to be more strategic.
According to Grossmiller, over 85% of Crawford Advisors' clients have been utilizing Crawford's proprietary online enrollment system, customer service platform and DataWarehouse since 2004. Most recently employers have been taking advantage of mobile apps, eBenefit Guides and online tutorials to better communicate and reach a varying employee demographic.
5. Wellness
Companies of all sizes have taken charge by implementing wellness programs to engage their employees in physical activity challenges, better eating habits and overall improved lifestyle choices.
When managed and implemented effectively, wellness plans have a significant impact on employee morale and productivity while being directly attributed to a reduction in claims.
Tracking a number of metrics, companies will most commonly see cost savings beginning in the 2nd year of plan implementation. As evident by a Crawford client, the number of persons with 5 or more risk factors was reduced by 65%.
6. Plan Compliance
PPACA's continually updated regulations have proven burdensome on employers. Both fully insured and self-funded health and welfare plans must meet specific requirements to avoid the risk of governmentally imposed penalties, taxes and fees. Plans must continue to comply with these regulations over the next several years (2014 in particular).
Prudent plan administrators have been busy at work since its introduction in 2010 ensuring their employer sponsored benefit plans stand up to the many rigors.
Crawford Advisors' ERISA attorney, Patrick Haynes, leads clients through a number Pass/Fail tests to help determine the most appropriate course of action moving forward.
About Crawford Advisors
Crawford Advisors, LLC is a nationally recognized employee benefits consulting, brokerage and administration firm. Partnering with medium and large sized organizations to drive a greater return on investment, its full-service approach delivers consulting and administrative solutions that eliminate paperwork, manage compliance risk, increase recruiting power, improve employee health and reduce health care costs.
William J. Grossmiller, V is an employee benefits expert focused on driving a greater return on investment for his clients' health and welfare dollars. He specializes in multi-state multi-site organizations throughout the US. He may be reached at 410-771-5500.