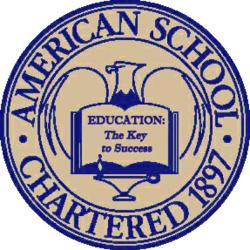 Lansing, IL (PRWEB) March 11, 2013
The American School, a leader in high school distance education since 1897, is proud to be an exhibitor at the Homeschoolers of Maine Convention at the Samoset Resort in Rockport, Maine.
The School's corner booth will be open on Thursday, March 14, from 4-7 p.m.; on Friday, March 15, from 8 a.m.-6 p.m.; and on Saturday, March 16, from 8 a.m.-3 p.m. Even though this will be the American School's first visit to Maine, the School's booth representatives will be bringing with them all the items the School has brought to previous conventions. That means plenty of information packets, enrollment applications, freebies and much more will be available to anyone who stops by.
The American School offers a General High School and a College Preparatory diploma program, both of which contain 18 units of credit. In total, the School offers more than 70 accredited courses, many of which are available in paper-based and online formats, and individual courses for enrichment or credit recovery are also available.
For more information about the American School, visit http://www.americanschool.org.