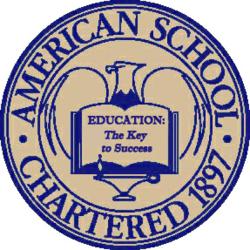 Lansing, IL (PRWEB) March 12, 2013
The American School is proud to exhibit at the ASCD Conference from March 16-18 in Chicago. ASCD (formerly the Association for Supervision and Curriculum Development) is a major national education organization, and the School is excited to meet its members when they visit booth 338 on Saturday, March 16, from 8:30 a.m.-5 p.m.; on Sunday, March 17, from 8:30 a.m.-4 p.m.; and on Monday, March 18, from 8:30 a.m.-1 p.m.
The American School offers a General High School and a College Preparatory diploma program, both of which contain 18 units of credit. Individual courses for enrichment or credit recovery purposes are also available. In total, the School offers more than 70 accredited courses, and the American School's own Curriculum department has been busy developing online courses and online exams in select paper-based courses.
For more information about the American School, visit http://www.americanschool.org.