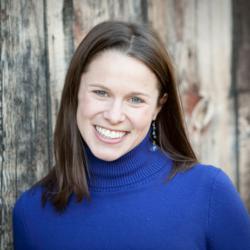 College fairs are a great opportunity for high school students to connect with college admissions representatives.
Boulder, CO (PRWEB) March 11, 2013
Cara Ray, located in Boulder, Colorado, is an educational consultant with Montgomery Educational Consulting. Ms. Ray recently published an informative blog post providing high school students with insight into how to prepare for college admissions fairs. The blog post, which appears on the Montgomery Educational Consulting website: GreatCollegeAdvice.com, explains five steps students should take to get ready for the spring college fairs.
In her blog post titled, Juniors, College Fairs Are Right Around The Corner, Ms. Ray points out that both national and regional college fairs are underway and students should be checking the calendars of the National Association of College Admissions Counseling for national fairs and the regional associations to get registered.
"College fairs are a great opportunity for high school students to connect with college admissions representatives. As students start exploring their college options they have the chance to meet with admission counselors in their local community, learn more about the schools, and show the colleges that they are interested in them. "
Students should take this time to register for the fairs, find out which colleges are attending, and develop questions to bring with them to ask the representatives. As a former college admissions officer for the University of Colorado Boulder and current alumni admissions volunteer for Colgate University, Ms. Ray has spent a lot of time behind college fair tables.
Ms. Ray explained, "College fairs are extremely busy and there is not a lot of time to get to know a student when there is a long line waiting. Students coming to the fair should do their research in advance and be prepared with questions to ask. Students should avoid asking questions that they can easily find in the brochures the admissions rep will have on the table. Use the time instead to ask personal questions that relate to your interests and make sure you give the representative your contact information (via scan or contact card) so that they can communicate with you in the future."
Many of the admissions representatives, and alumni volunteers, who travel to the college fairs will be the ones actually reading the applications from that territory or interviewing students. Mark Montgomery, President of Montgomery Educational Consulting suggests "It is worth gathering the contact information for the representative that you meet at the college fair. You may see them later on in the admissions process and if you have questions along the way you now have a direct contact in the office."
College fairs can be overwhelming for students the first time they attend and it is worth spending a little time getting ready for them and developing a strategy for how to make the most of the experience. For more tips on preparing for college fairs view Ms. Ray's videos on Advice for College Fairs.
From offices in Colorado and New Jersey, Montgomery Educational Consulting offers comprehensive, personalized educational counseling services to students locally, around the country, and around the world. These college admissions experts guide students every step of the way as they navigate the university search and application process. Then, they help students get admitted to the college that is right for them.
For more information about Montgomery Educational Consulting, call 720.261.8299, or email info(at)greatcollegeadvice(dot)com. Or visit http://greatcollegeadvice.com.