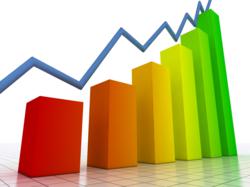 What gets measured, monitored and communicated gets done.
(PRWEB UK) 14 March 2013
"We believe that what gets measured, monitored and communicated gets done", says Victor Tardieu, Director, Full Circle Motivation. "We have developed a new online recognition system called Awardbox (currently being piloted) which provides businesses with a low cost, electronic means of recognising performance and with back-end analytics, businesses are able to overlay results onto sales, morale, attendance, sick days etc". He continues: "Our sales incentive programmes for example measure individuals' performance against a control period and against their peers, on a week by week basis. These results are then communicated (also on a weekly basis) so that all participants know where they and their colleagues stand".
In short, performance measurement creates a sales leapfrogging process whilst preventing routines from becoming entrenched and stagnant and it forces people to try out new processes and ideas.
In an interview Dr Andrey Pavlov of the Centre for Business Performance at Cranfield University's School of Management sheds some light on the mysterious relationship between performance measurement and organisational performance.
As Pavlov explains, to date all that can be said with some certainty is that performance measurement does affect performance in some way but exactly how or why it happens remains unclear. Pavlov and his colleague Mike Bourne focussed directly on this issue: What goes on between measurement and the subsequent business performance? The first step in his study was to ask a fundamental question: How is organisational performance actually delivered in organisations?
Pavlov identified 'organisational routines' that consist of two parts: understanding followed by action. His study then traced the effects of measurements on these routines, pinpointing three precise effects: the trigger effect, the guidance effect and the intensification effect.
When performance drops below the target level, a change is triggered in the organisational routine to rectify the shortfall. However, this also focuses the attention of the people on the future. The measure acts as a goalpost for staff, pushing performance towards a particular performance metric.
Perhaps the most interesting effect is what Pavlov calls 'intensification' – that the mere fact of this measurement tends to force people to think about their performance, try something new, assess the effects of their actions and then try something new again if performance wasn't enhanced.