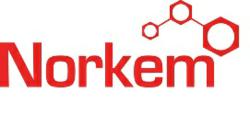 (PRWEB UK) 10 March 2013
The European Commission this week approved the use of lactic acid as a decontaminant for beef carcasses, half carcasses and quarters. Lactic acid is already used in other countries to reduce microbial surface contamination and has been used in the USA for some time. Its use in the European Union is valid from 25th February 2013.
Lactic acid has been used as a natural antimicrobial agent in many parts of the food industry for years, so has a long history of safe use. Norkem supply lactic acid in forms suitable for use in slaughterhouses and meat processing plants. Norkem hold significant sector expertise and technical insight to help slaughterhouses and processors maximise the safety, shelf life and appeal of their meat products.
Graham Lewis Managing director of Norkem stated, "We operate in many niche markets and food production is an important industry sector for Norkem." Lewis went on to point out, "The quality of our products is unmatched in the food sector and we are committed to maintaining this quality lead over our competitors. We are delighted with the decision to ratify lactic acid within the European Union and with our supply capability and sector experience Norkem are perfectly placed to take full advantage of this change."
Who are Norkem?
Norkem are a major global stockist, distributor and producer of high quality speciality and general chemicals. They have all the experience and resources expected of a leading chemical supplier which enables them to provide customers with the products they need, when and where they need them.
Privately owned, Norkem was established in 1970. With head offices situated in the United Kingdom and with sister offices located in The Netherlands, Spain, Australia and China. They also have production facilities in the UK, Belgium, Spain and Australia.
In the ever-changing and challenging world of chemical distribution, Norkem continues to exhibit the dynamism, integrity and drive to remain a principal player. The company has grown steadily to become what it is today - a multi-national, multi-million pound a year operation.
With over 40 years experience and more than 100 professional staff worldwide, no one else is better positioned to provide the products and support customers and suppliers demand.
For more information visit http://www.norkem.com.