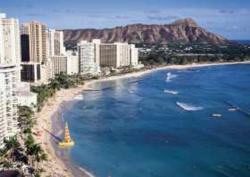 Orlando, FL (PRWEB) March 09, 2013
Timeshare exchange provider Dial An Exchange (DAE) announces excellent destinations to visit during the Spring Break holiday season and get out of the cold and get away from the recent bad weather across much of the U.S.
Hawaii is always a perfect escape from the hectic pace of the continental 48, and the world-renowned theme parks of Orlando make for fantastic family vacations. One area to consider is the always sunny San Diego and its combination of coast and culture.
Families looking to spend time together can take advantage of great options in the following locations:
Orlando:
Theme parks galore (Walt Disney World, Universal Orlando, SeaWorld) with year-round recreational opportunities. Plus, outstanding educational options such as the Orlando Science Center and many museums and cultural events to help parents keep their kids learning and engaged while on vacation.
Recommended resort: Tuscana Resort at Champions Gate
San Diego:
World-famous theme parks here as well, plus parks and zoos; beaches; museums like the New Children's Museum and the Maritime Museum; shopping and cultural districts such as Old Town and Little Italy.
Recommended resort: Carlsbad Inn
Hawaii:
Perfect for couples, families, groups of friends – everyone. Whether it's the crystal clear blue water of Waikiki Beach, the history of Pearl Harbor or the outstanding ecotourism options, Hawaii has it all.
Recommended resorts: Pono Kai Resort in Kauai, Royal Garden at Waikiki Resort in Honolulu and the Kona Islander Inn & Hotel in Kailua-Kona on the Big Island.
These and other terrific options are available through DAE's easy to use online booking service where members can exchange their timeshare week and know immediately whether their exchange has been approved. DAE offers free membership and no-cost requests for resort availability – with payment made only after the booking has been confirmed and processed.
For more information and to book a fantastic holiday with DAE, please visit http://daelive.com.
About Dial An Exchange
DAE has grown significantly since it first opened its doors in 1997. A strong focus on quality customer service has led to their continued growth as over 50% of their new memberships have been the result of personal referrals. Today, the company has more than 450,000 members worldwide and is a truly viable option for all timeshare owners to exchange their weeks and points or credits products. DAE's robust set of membership benefits makes it easy for timeshare owners to truly enjoy their vacation ownership experience. Their simple, flexible and innovative direct to consumer approach has evolved into a range of business development and support tools for their business partners such as resorts, management companies and Home Owners Associations who are looking for a competitive edge to support their rapid growth.
Membership benefits include a free membership option, Gold Advantage membership option, low exchange fees, a 3-year credit for every banked week, 24/7 live access to exchange weeks, personalized customer service, worldwide vacation availability, discounted rental weeks in prime locations and informative monthly e-Newsletters providing travel tips, destination ideas and money saving promotions and offers. At DAE, the timeshare owners' needs come first and foremost and quality of service is never compromised. For more information, please visit http://daelive.com.
###
Contact:
Steve Luba
PerspectivePR for Perspective Group
Ph: 407-792-2343