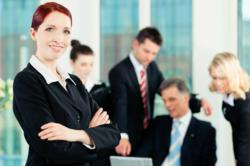 Multifaceted resources to stimulate growth from every direction.
Washington, DC. (PRWEB) March 11, 2013
Information is the lifeblood of industry. Armed with the right knowledge, professionals can obtain employment, launch their personal business or achieve new heights of personal success. This is why the North Dakota State Business Network is providing its members with exclusive news features, the Work+Life Magazine and the U.S. Business Almanac. These valuable resources can help members make informed, better decisions about their careers and personal lives.
Work + Life Magazine:
This highly esteemed magazine features articles written by experts in a wide variety of fields who are also members of ND-SBN. The articles include current news and opinions about the latest events in the North Dakota business community, as well as those in regions around the country. These insightful pieces examine the most important trends in the economy, politics and society, helping members recognize impending changes and prepare accordingly. Not only does Work+Life Magazine provide showcase the latest events within North Dakota and American society, but it also helps members stay current on what is happening within the ND-SBN community, so they can take advantage of new services and connect with prominent leaders.
U.S. Business Almanac:
Published by State Business Network, the U.S. Business Almanac is one of the foremost compendiums of industry-leading professionals, executives, and entrepreneurs. The U.S. Business Almanac is published annually and includes biographies that detail the educations, achievements, employment histories and other personal information about SBN members from around the country. A trusted resource used by organizations of all sizes, the U.S. Business Almanac is a valuable networking tool and marketing platform. Inclusion in this authoritative directory provides automatic credibility with the SBN seal of approval. This handsome, leather bound volume is only available to members, government organizations and corporate partners.
About North Dakota State Business Network:
North Dakota State Business Network (ND-SBN) is a career and business development program established to promote job growth, commerce and networking. It is equipped with the tools, expertise and connectivity to help businesses expand their influence while forging strategic alliances necessary to attain higher levels of achievement. With its integrated infrastructure, ND-SBN holds a powerful online platform for building fundamental connections on a local, state and national scale.