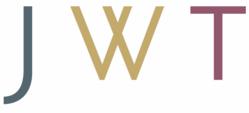 New York, NY (PRWEB) March 08, 2013
For its latest trend report, JWT, the world's best-known marketing communications brand, teamed up with Frank Rose, author of The Art of Immersion and correspondent for Wired, to explore why people are embracing tangible things and experiences in a hyper-digital world.
The findings of a JWT survey that examined what's driving this trend and the ways in which it's manifesting will be spotlighted Monday, March 11, at a SXSW Interactive panel. "Embracing Analog: Why Physical Is Hot" will feature Rose, Ann Mack, director of trendspotting at JWT, and Paul Woolmington, leading authority on marketing and co-founder of the disruptive communications management consultancy Naked Communications Americas.
"As we spend more and more time in the digital world, what's becoming increasingly valued is the time we don't spend in front of a screen—the time we spend with real people and real things," says Rose. "It's not that we're abandoning digital—far from it. But the more apps, e-books and MP3s we download, the more we seem to seek out physical objects and experiences as well."
Explains Mack: "People have always had a fondness for things that speak to older ways of living, but today they strike an especially strong chord among digital natives. They represent a counterpoint to our always-on, real-time world of bits and bytes, and appeal to our urge to De-Tech—they follow a different pace and are manually made or operated."
The report features the survey results and analysis from JWT, Rose and Woolmington. Findings from the U.S. survey include:

Millennials interested in the obsolete: Adopting items that people no longer have a true need for conveys some originality and quirkiness in the owner, and this is especially true of the youngest generation. According to our survey, 64% of Millennials said they'd be interested in buying now-obsolete goods like record players and typewriters as collector's items, followed by 51% of Gen Xers, 28% of Boomers and 15% of the Silent Generation.
Nostalgia rules: More than two-thirds of American adults sometimes feel nostalgic for things from the past, like vinyl records and photo albums, and more than 6 in 10 have a greater appreciation for things that aren't used as much as they used to be, like record players and film cameras. This appreciation is felt more by the younger generations, with 67% of Millennials and 65% of Gen Xers in agreement, compared with 56% of Boomers and 49% of Silents.
People touchy-feely about the physical: Physical artifacts can be keepsakes, identity markers and status symbols. They can be limited-edition, rare or one-of-a-kind. They can be collected, shared, framed, proudly displayed, nicely wrapped. We can touch and smell them—an attribute that many appreciate: 72% of our U.S. respondents said they like the smell and feel of books; 56% said the same of magazines.
JWT's trend reports are the result of quantitative, qualitative and desk research conducted by JWTIntelligence throughout the year. For this report, JWTIntelligence teamed with Rose to design and conduct a survey in the U.S. and the U.K. using SONAR™, JWT's proprietary online tool. The survey polled 1,200 adults aged 18-plus from Feb. 1-4.
The SXSW panel, "Embracing Analog: Why Physical Is Hot," takes place at 11 a.m. Monday, March 11, at the Hyatt Regency Austin in Ballroom 1-4 (hashtags: #sxsw #analog). The companion report is available on JWTIntelligence.com.
Additional knowledge and research on JWTIntelligence.com includes recent trend reports on health and happiness, mobile technology, food and JWT's 10 Trends for 2013 and 100 Things to Watch in 2013.
About JWT
JWT is the world's best-known marketing communications brand. Headquartered in New York, JWT is a true global network with more than 200 offices in over 90 countries employing nearly 10,000 marketing professionals. JWT consistently ranks among the top agency networks in the world and continues a dominant presence in the industry by staying on the leading edge—from producing the first-ever TV commercial in 1939 to today, developing award-winning branded content. JWT embraces a WORLDMADE philosophy, making things inspired by the world through blending technological innovation with international imagination. JWT has forged deep relationships with clients including Bayer, Bloomberg, Brand USA, Diageo, Ford, HSBC, Johnson & Johnson, Kellogg's, Kimberly-Clark, Kraft, Macy's, Mondelez, Nestlé, Nokia, Rolex, Royal Caribbean, Schick, Shell, Unilever, Vodafone, Vonage and many others. JWT's parent company is WPP (NASDAQ: WPPGY). For more information, please visit http://www.jwt.com and follow us @JWT_Worldwide. Follow JWT's activities at SXSW on Twitter with hashtag #jwtsxsw.
About JWTIntelligence
JWTIntelligence is a center for provocative thinking that is a part of JWT. We make sense of the chaos in a world of hyper-abundant information and constant innovation—finding quality amid the quantity. We focus on identifying changes in the global zeitgeist so as to convert shifts into compelling opportunities for brands. We have done this on behalf of multinational clients across several categories including pharmaceuticals, cosmetics, food, home and personal care. For more information, please visit http://www.jwtintelligence.com and follow us @JWTIntelligence.
About Frank Rose
Frank Rose is the author of The Art of Immersion: How the Digital Generation is Remaking Hollywood, Madison Avenue, and the Way We Tell Stories. He speaks frequently about the impact of technology on entertainment, advertising, and society, which he covered for more than a decade as a writer for Wired and for Fortune before that. Among his other books is the national best-seller West of Eden: The End of Innocence at Apple Computer, now available in an updated edition. For more information, please visit http://www.frankrose.com and follow him @frankrose.
CONTACTS
Erin Johnson
212-210-7243
erin.johnson@jwt.com
Anaka Kobzev
917-362-5845
anaka.kobzev(at)jwt(dot)com
###