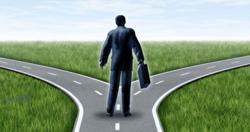 Stimulate career growth through expert advice, top-notch tools, and enhanced connectivity
Washington, DC (PRWEB) March 11, 2013
North Dakota boasts one of the most energetic economies in the country. While this may present opportunities that few other states can compete with, it also presents some unique challenges. Professionals who are seeking an employment opportunity in the state want to ensure that their next job is satisfying and suited to their particular skill set. One of the most important tools in ensuring a job is the right fit is networking with people within the company or industry.
The North Dakota State Business Network serves as a centralized resource for professionals from all backgrounds to find the ideal job for them. With news, job listings, and networking opportunities, ND-SBN offers its members a wide variety of ways to find a job, research the employer and develop the connections that can make that job posting into a successful career.
ND-SBN Provides Job Listings:
Having access to the Jobs Board on ND-SBN allows members to find exclusive employment opportunities with ND-SBN approved employers that can't be found anywhere else. These temporary and permanent positions can be found throughout the state and across the country. Unlike many applicants who submit their applications or walk into an interview without prior knowledge about their potential employer, ND-SBN members can peruse the profiles of past and present employees, contact associates and even conduct informal interviews with potential co-workers.
Cultivate a Network of Business Contacts:
Through the Mentor/Mentee Program, ND-SBN members can find experienced professionals who have first-hand experience in a specific business or industry. Recent graduates or current students can gain critical information about their dream jobs and help make the appropriate preparations for landing them. Seasoned veterans can also help share their hard-earned knowledge with promising newcomers, which will provide them with leadership training. ND-SBN also helps facilitate the Mentor Program by awarding scholarships to deserving applicants yearly.
About North Dakota State Business Network:
North Dakota State Business Network (ND-SBN) is a career and business development program established to promote job growth, commerce and networking. It is equipped with the tools, expertise and connectivity to help businesses expand their influence while forging strategic alliances necessary to attain higher levels of achievement. With its integrated infrastructure, ND-SBN holds a powerful online platform for building fundamental connections on a local, state and national scale.