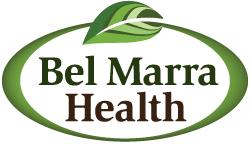 A recent report by a French based forum for plastic surgeons and dermatologists supports the Society's data.
Toronto, ON (PRWEB) March 09, 2013
Bel Marra Health, who offers high-quality, specially formulated vitamins and nutritional supplements, is reporting on new research that shows cosmetic surgery numbers are growing in 2013.
As Bel Marra Health reports in its article (http://www.belmarrahealth.com/anti-aging/the-big-obsession-with-plastic-surgery/) The American Society for Aesthetic Plastic Surgery has been collecting data on nipping, tucking, and augmenting for 15 years and despite some negative press about anti-aging procedures along the way, their information shows the demand for cosmetic intervention is going no-where but up. In fact, the society reports that the quest to look younger led to a 197 per cent increase in the number of cosmetic procedures over the 15 years.
A recent report by a French based forum for plastic surgeons and dermatologists supports the Society's data. They too have seen a rise in the demand for everything from breast augmentation and liposuction to Botox and other treatments for wrinkles. The forum indicates that global demand for cosmetic surgery grew by 10 per cent in 2012 and is expected to grow at least that much again this year.
As the Bel Marra Health article reads, all signs seem to indicate that Asia will experience the most growth this year with high demand for procedures such as eyelid and nose surgery. A 14 per cent boost in the market is the prediction. In Europe the forecasted growth is set at 6.6 per cent. Much of this is attributed to the strong demand for anti-aging treatments from the over 50 population. When added up, the global market for plastic surgeries in 2012 reached approximately 6 billion dollars.
Surgeons in the United States, especially those in Beverly Hills, have reported an influx of new patients from countries around the world in recent years. Doctors believe that the demand for procedures that will help consumers look younger will only continue to rise as they develop new and innovative techniques. They point out that many anti-aging treatments are minimally invasive, making it more inviting to a lot of consumers who want to look younger.
For women around the globe, breast augmentation turned into a nightmare a few years ago when they learned that the French-made implants they had were created with an industrial silicone not fit for human use. The government banned the implants and the owner of the company that manufactured them was charged with manslaughter.
French authorities recommended that women with PIP implants have them removed. The PIP implants were not sold in the United States; however, women in over 60 countries, including many in Britain and South America received the implants. Despite the scandal, the French forum reports that breast augmentation is expected to grow by 5.2 per over the next four years.
Whether it is a case of avoiding wrinkles or enhancing a part of your body, plastic surgeons say more people are placing increased importance on their physical appearance. A U.S based survey shows that 51 per cent of Americans approve of cosmetic surgery. Sixty- seven per cent say they wouldn't be embarrassed if their family and friends knew they had a cosmetic procedure.
(SOURCE: "J Craniofac Surg" Analysis of cosmetic results of metopic synostosis: concordance and interobserver variability. Jan 2013)
Bel Marra Health is the maker of "Clinical Strength Ageless Complex" a high-quality nutritional supplement designed for heart health in formulations designed to address this specific health concern. All ingredients are backed with scientific evidence. Every product is tested for safety, quality, and purity at every stage of the manufacturing process. Furthermore, Bel Marra Health products are produced only in Health Canada approved facilities, going that extra mile to ensure our health conscious customers are getting top quality products. For more information on Bel Marra Health visit http://www.belmarrahealth.com or call 1-866-531-0466.